#10 Red Lentil Kimchi Spread Ⓥ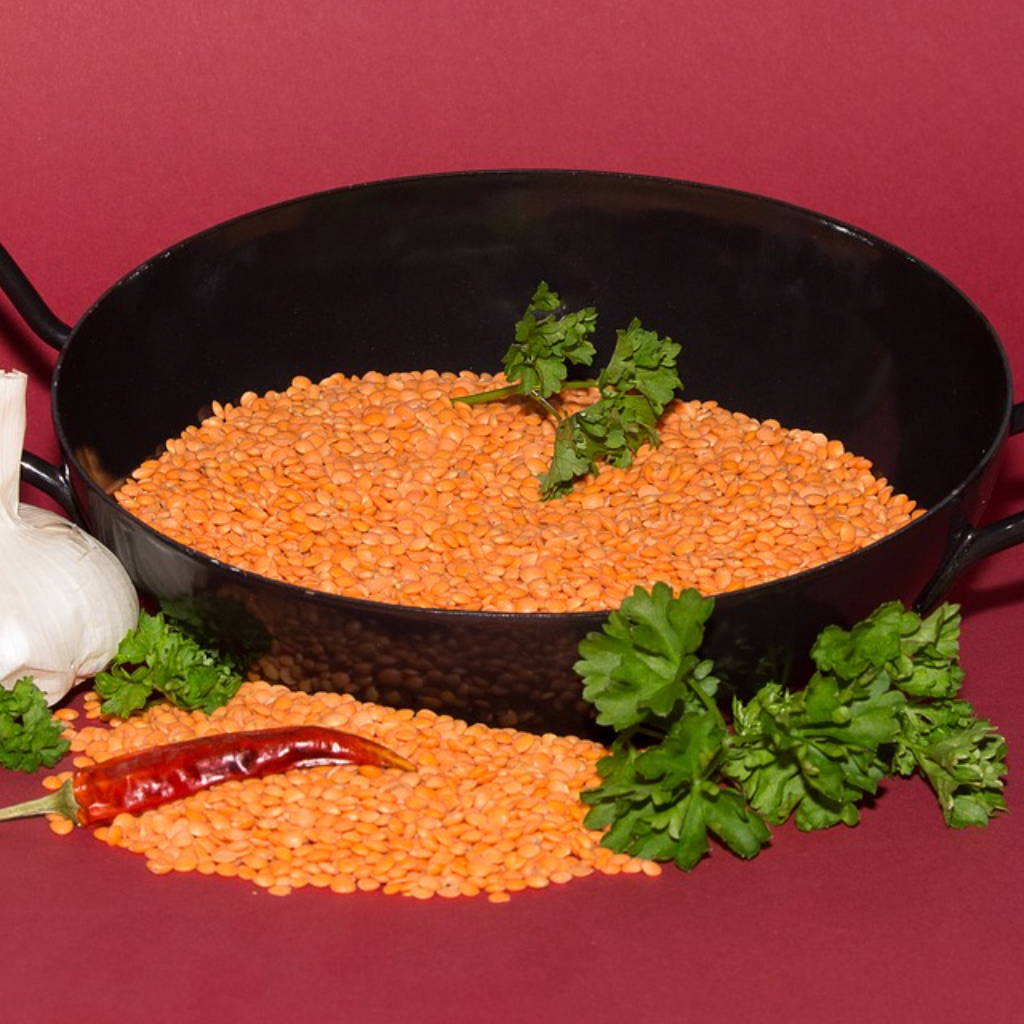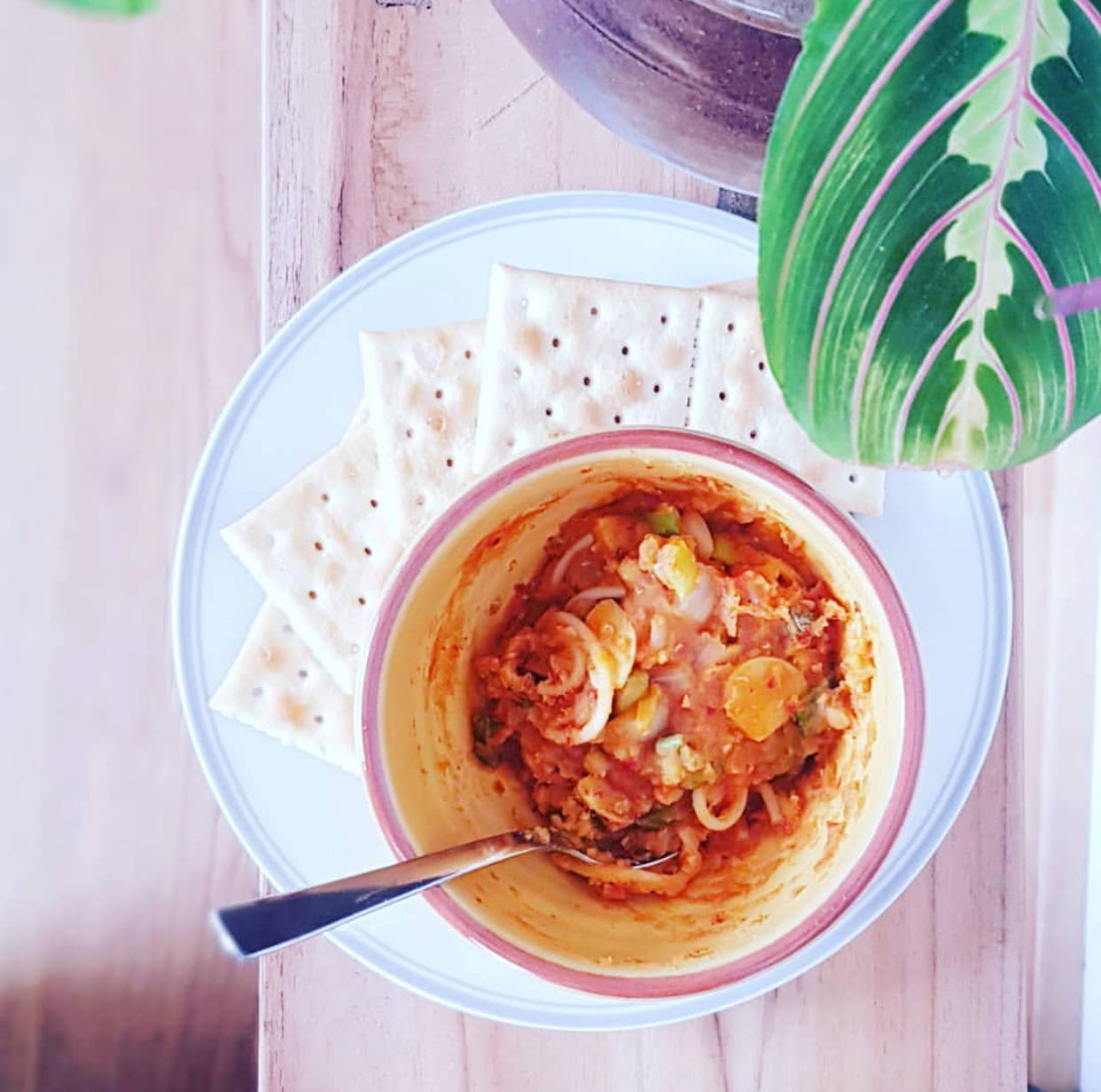 Are you looking to cut down on meat and eggs? You love savoury warm breakfast? This will save your day, your body and your wallet! 
Done in 15 minutes.
2 cup of red lentils cooked 
1 ripe apple 
1 ripe pear 
1 tablespoon of Thai curry paste (or to taste) 
1 tablespoon of chopped Kimchi or Kimchi paste or Kimchi brine 
1 garlic clove 
¼ onion 
Ginger (same amount as garlic)
1. Combine all the ingredients in a food processor or a blender on low speed to create a spread.​ 
Devouring ideas: 
- Have a spoonful! Get to know your butter replacement! 
- Spread it on a slice of bread or breakfast biscuits for a quick breakfast or in between meals :D 
- As a dip for healthy veggies sticks such as carrots, paprika slices 
- Use as base sauce for tacos, quesadillas or other wraps 
- Works as pasta sauce 
- Aaand of course with rice (more recipes to come)!