#32 Carrot & Sweet Potato Soup Ⓥ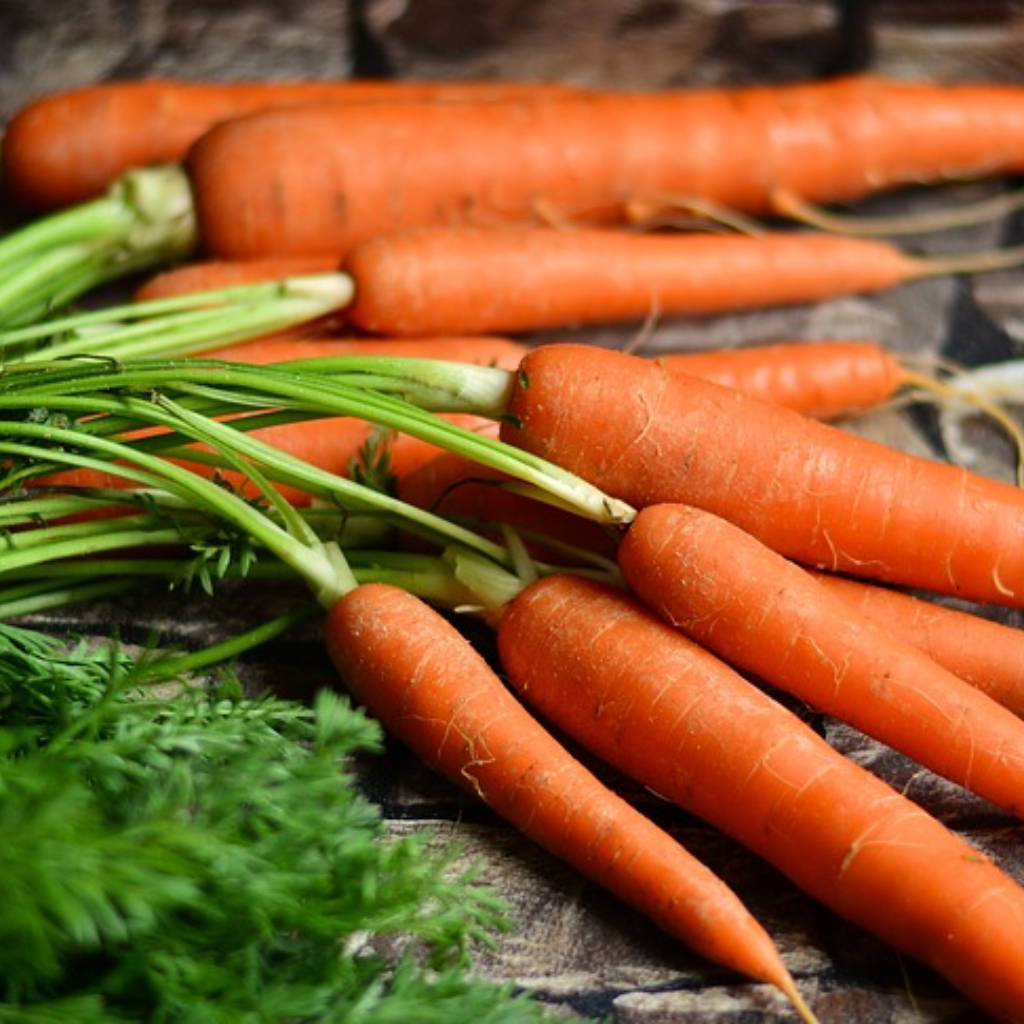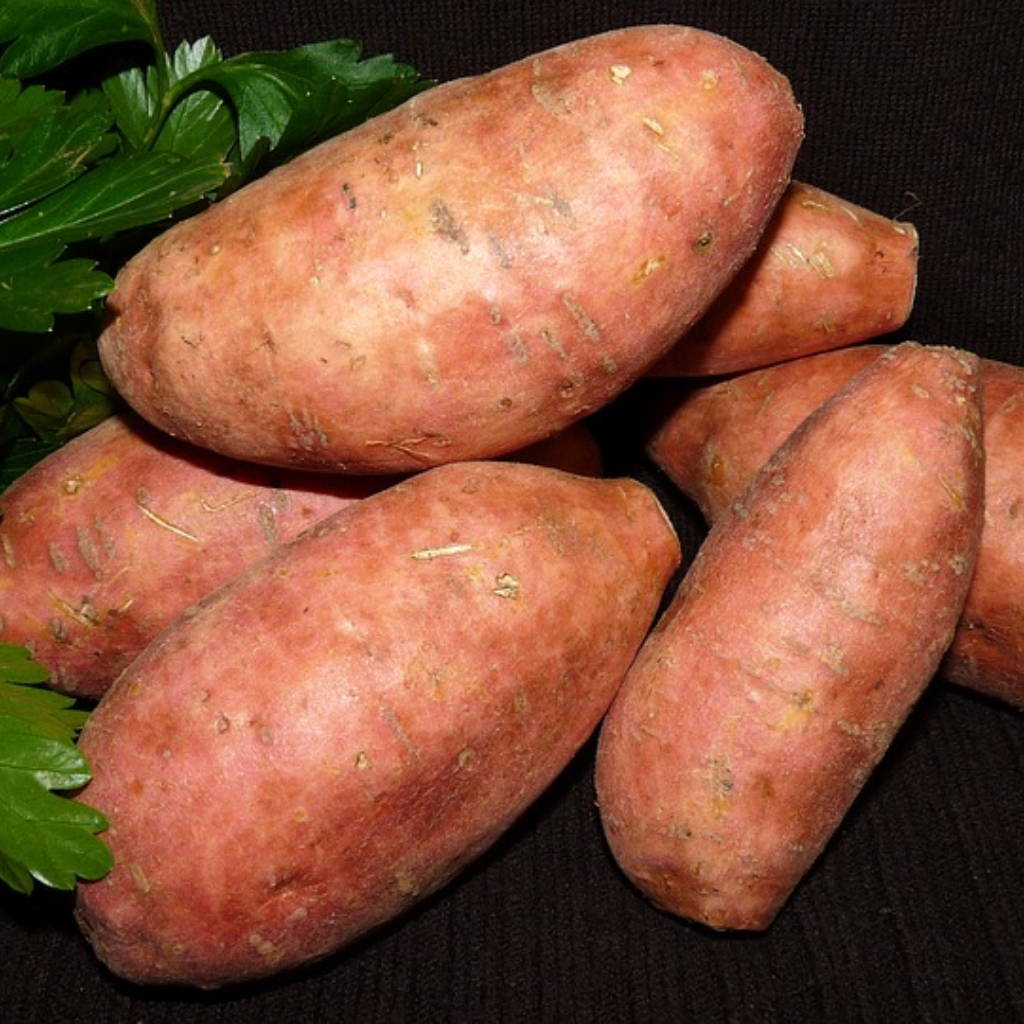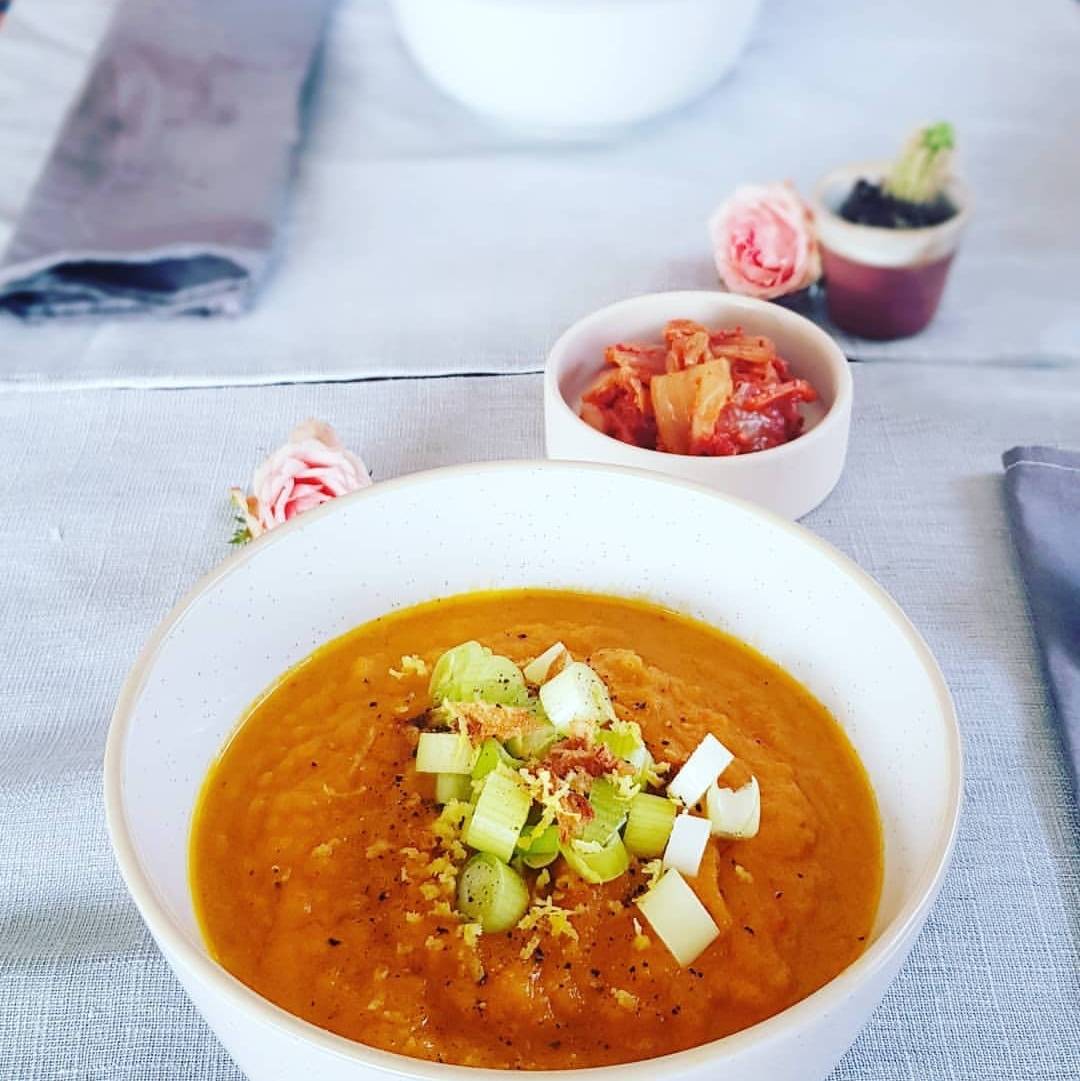 A homemade gourmet soup with cold and refreshing Kimchi on the side to bring your appetite back on hot summer days. Done in 60 minutes.
1 sweet potato, peeled & diced
1 bundle carrots (min 5 carrots),peeled & diced
1 apple, peeled & diced
1 onion, peeled & diced
½ leek, diced
1 thumb-size piece of ginger,peeled & chopped
2-3 chili peppers, diced (optional)
Spring onion slices to garnish
Onion flakes to garnish

Lemon zest to garnish

Black pepper to taste
Fresh thyme to taste
½ tsp salt

½ tbsp naturally soy sauce

5 tbsp olive oil

Water or vegetable stock*

Kimchi on the side

1. Heat up the olive oil in a large thick-bottomed pot on a medium heat.
2. Once warm, throw in sweet potato chunks and give them a good stir to coat with olive oil and keep stirring for about 5 minutes.
3. Add carrots and ginger and stir for another 5 minutes.
4. Add salt and naturally fermented soy sauce. Gently stir fry for 5 minutes.
5. Add apple, leeks, onions, chili peppers, thyme. Stir fry for another 5 minutes.
6. When ready add water into the pot, turn up the heat to high and bring it to boil. Let it boil for 5 minutes and turn the heat down to medium. Let it simmer for 10 minutes.
7. Turn the heat down to medium low and cook for 15 more minutes.
8. Turn off the heat, blend the soup with a hand blender, add black pepper and give it a good stir.
9. Garnish with spring onion slices, onion flakes and lemon zest. Serve with Kimchi on the side. Enjoy!
Tips:
*Use enough to cover the ingredients in a pot by 3 cm higher.