#9 Pickled Brussels Sprouts in Naturally Fermented Soy Sauce and Kiwi Ⓥ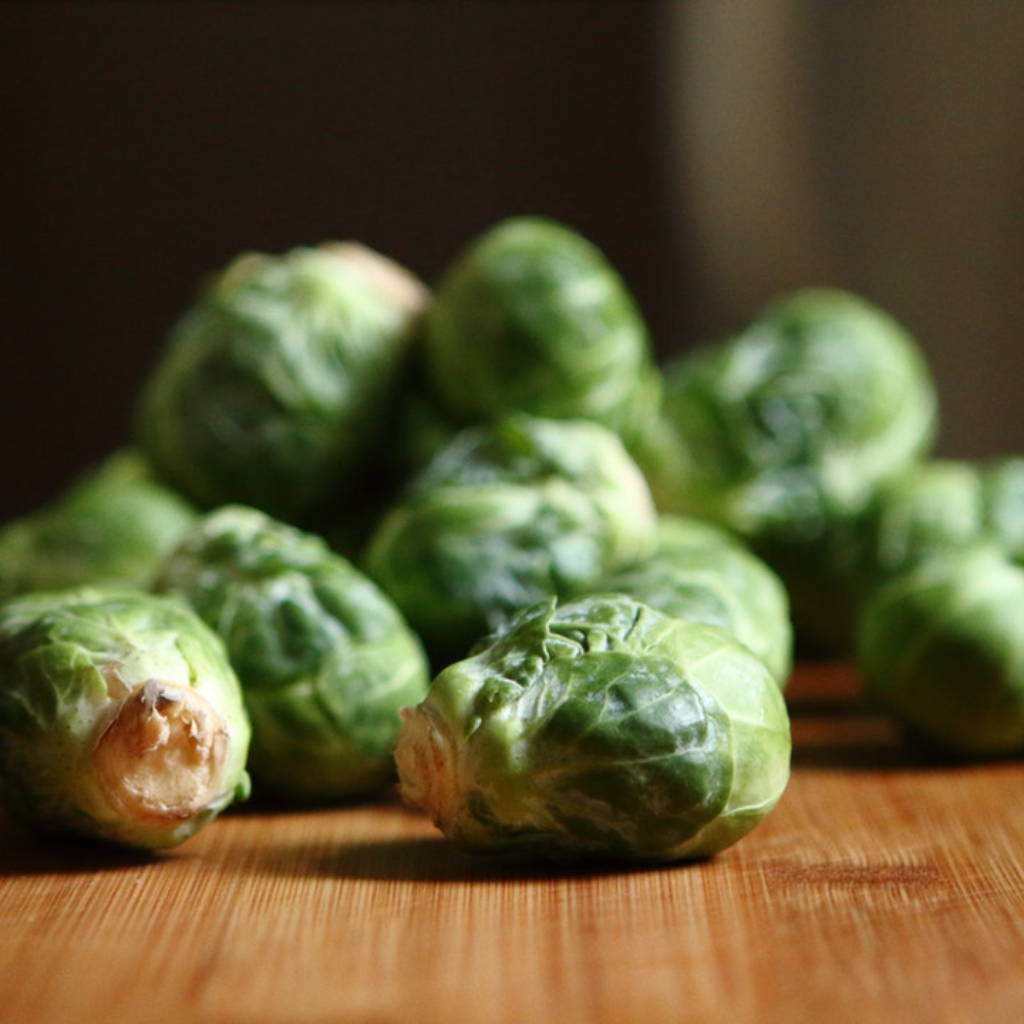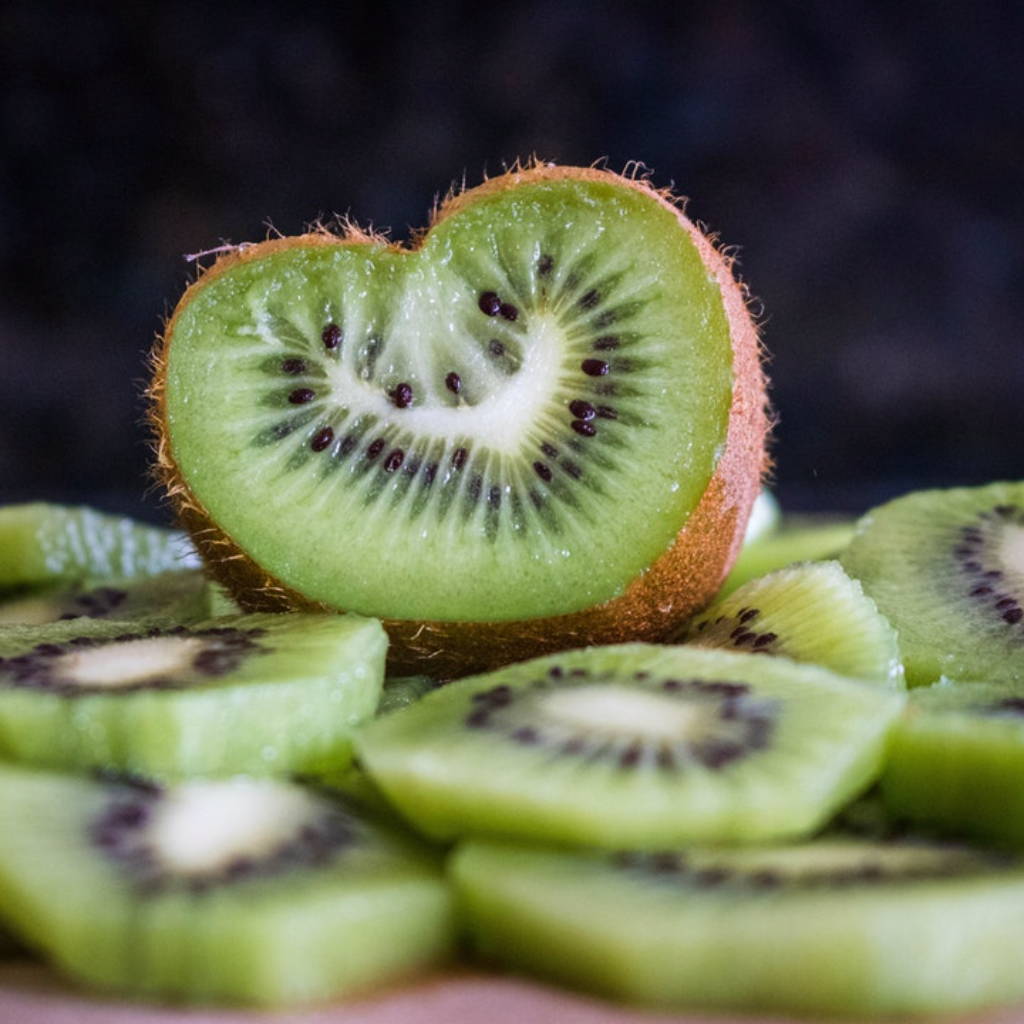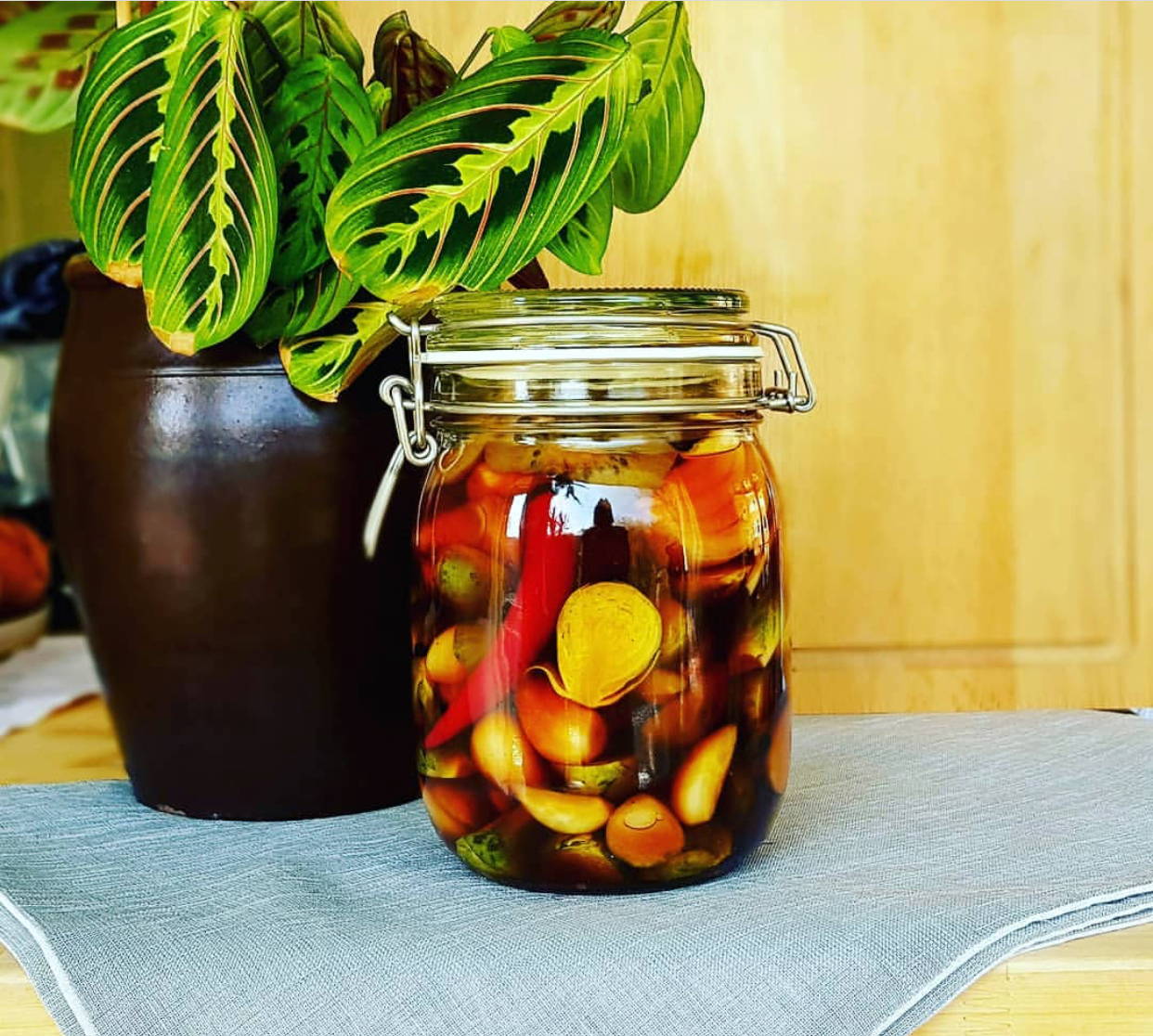 With naturally fermented soy sauce, vinegar and some ripen fruits, we can make countless types of pickled dishes that can be perfect to side your summer plates.
 Done in 45 minutes.
Brussels Sprouts cut in half lengthwise 
Onions diced or sliced in big bite size 
Garlic cut in half 
Red pepper washed and tipped off 
Pickling base: 
Naturally fermented soy sauce 100ml 
Water 100ml 
Vinegar 100ml 
1 Bay leaf 
2 ripe kiwi 
3 or 4 fennel seeds 
1 teaspoon peppercorn
1. Add all the pickling base ingredients into a small sauce pot on high heat. 
2. Watch the pot because it boils over very quickly in less than 1min. If it bubbles up you can blow on it to calm it down. 
3. Turn the heat down to low and let it simmer for 5min. You can see the kiwi has browned from the soy sauce as well.Cool the base. 
4. Fill up the jar with Brussels sprouts, garlic, onion, and red pepper. 
5. Pour in the base. 
6. Leave it under 6 degrees for 3 to 4 weeks before opening it.