#6 Garlic Balsamic Roasted Brussels Sprouts Ⓥ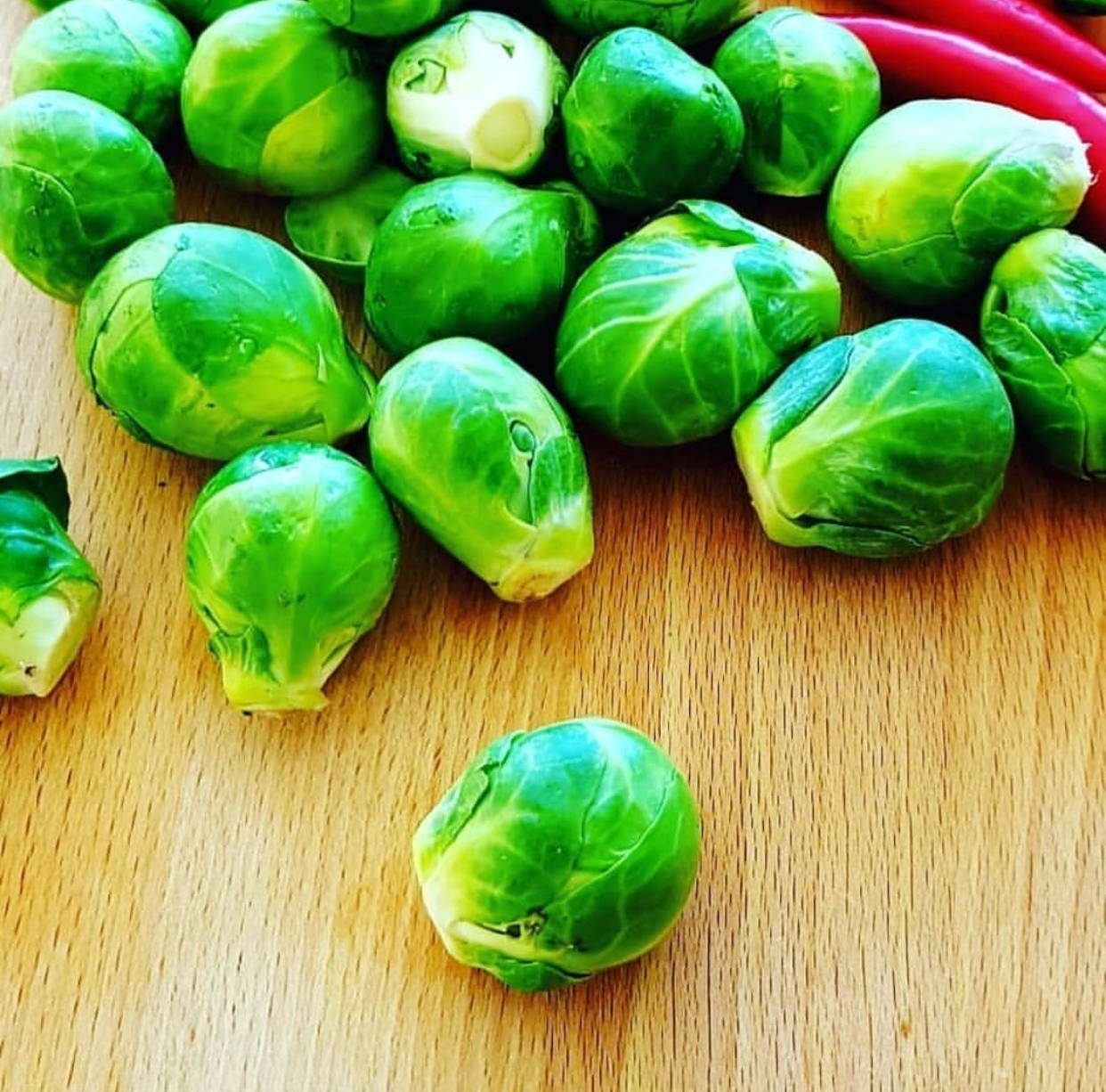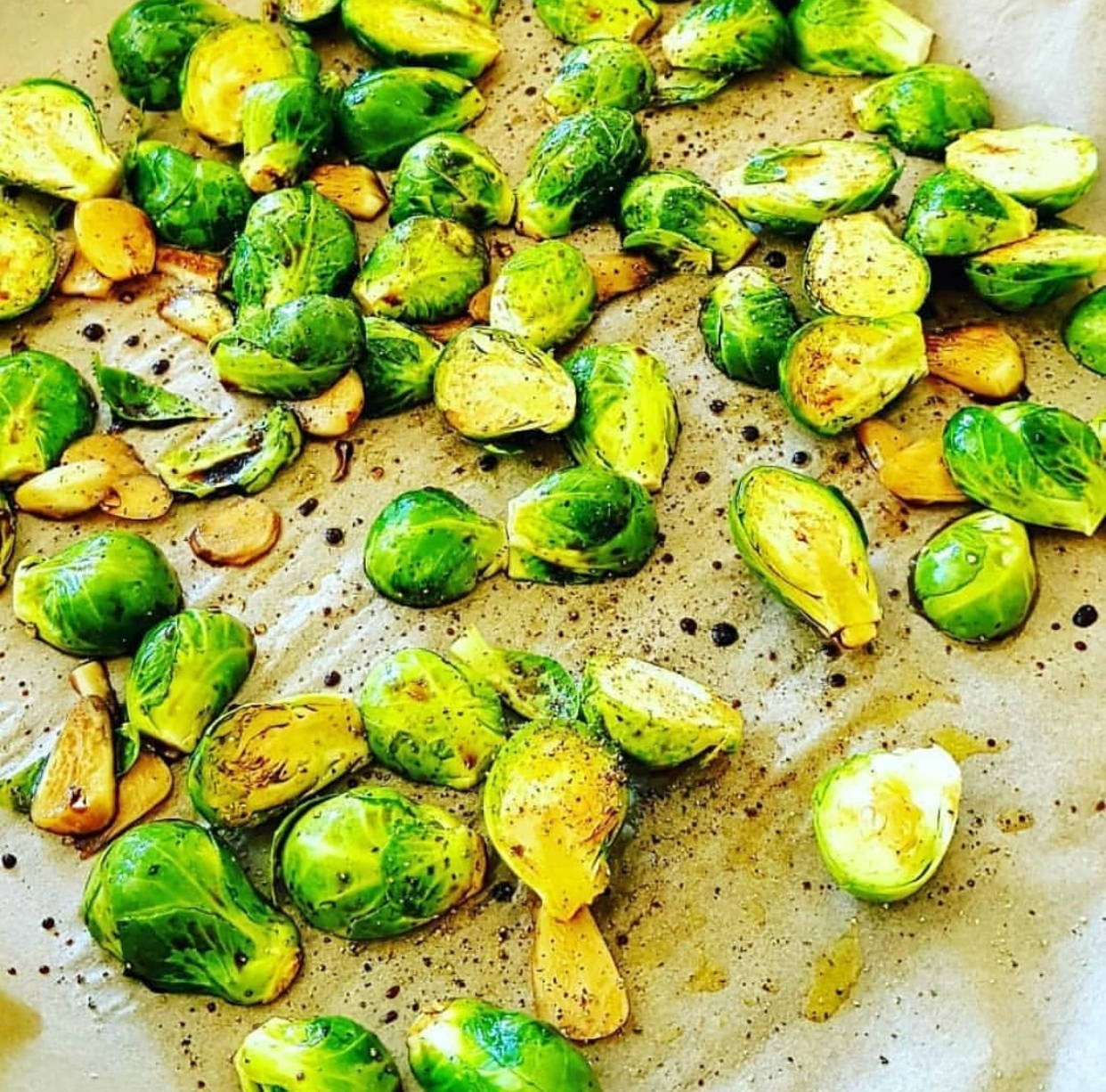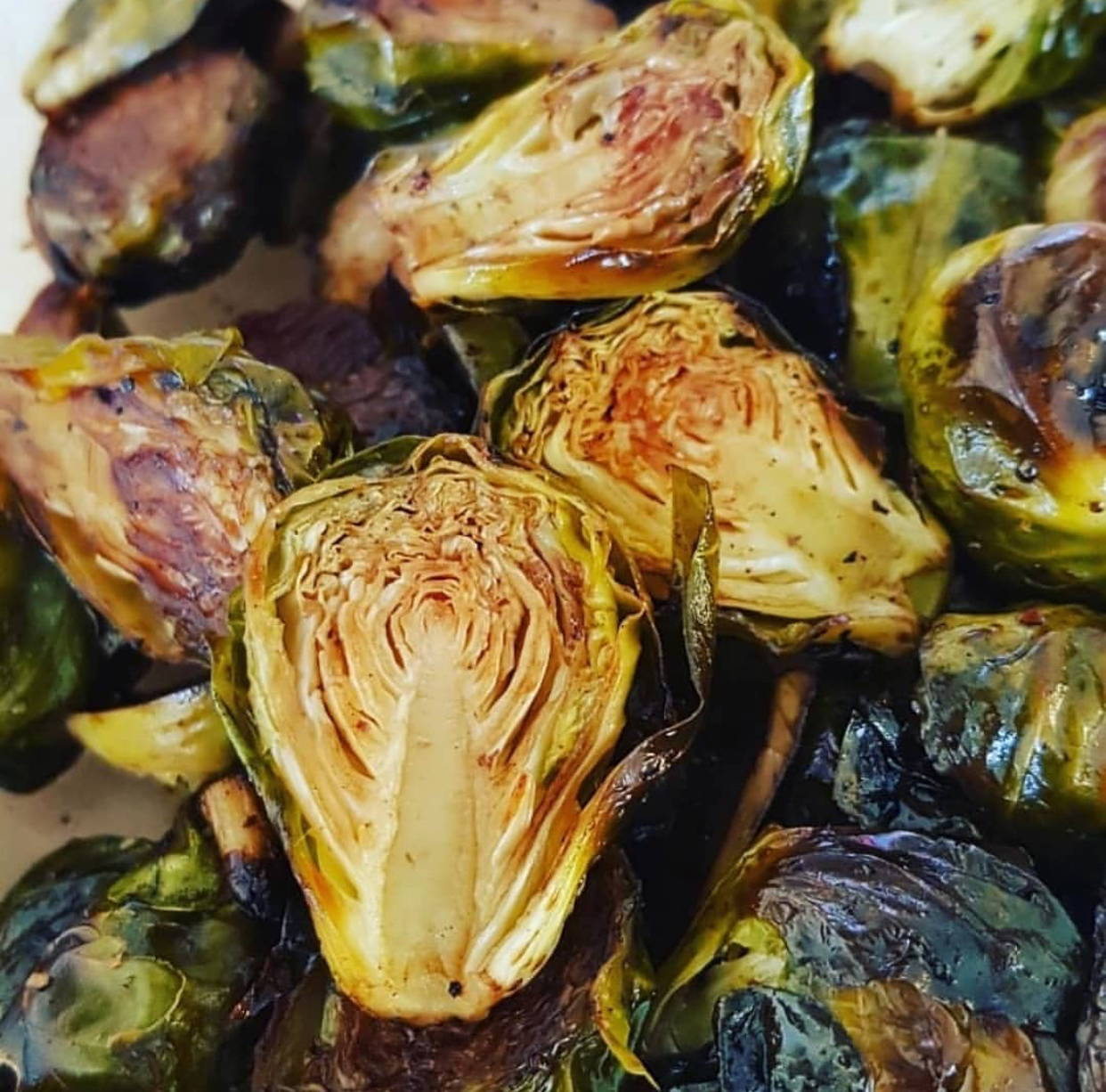 Oven roasted Brussels sprouts are a quick & easy side dish that are healthy and delicious.
Done in 30 minutes.

30 brussels sprouts
5 cloves garlic, sliced
salt and pepper to taste
3 tablespoons olive oil
3 tablespoons balsamic vinegar

1. Preheat oven to 200 °C.Clean and trim the Brussels sprouts, cut them in halves and place in baking sheet lined with foil or a silicone baking mat.
2. Make sure to dry them very well before cooking.
3. Add the garlic, salt and pepper, followed by the olive oil and balsamic vinegar.
4. Toss to coat and Roast in the oven uncovered for 20 minutes until crisp, brown and caramelized on the outside and tender on the inside.
Add to salads, as your veggie side dish or as a healthy snack. Enjoy!