#34 Kimchi Scones Ⓥ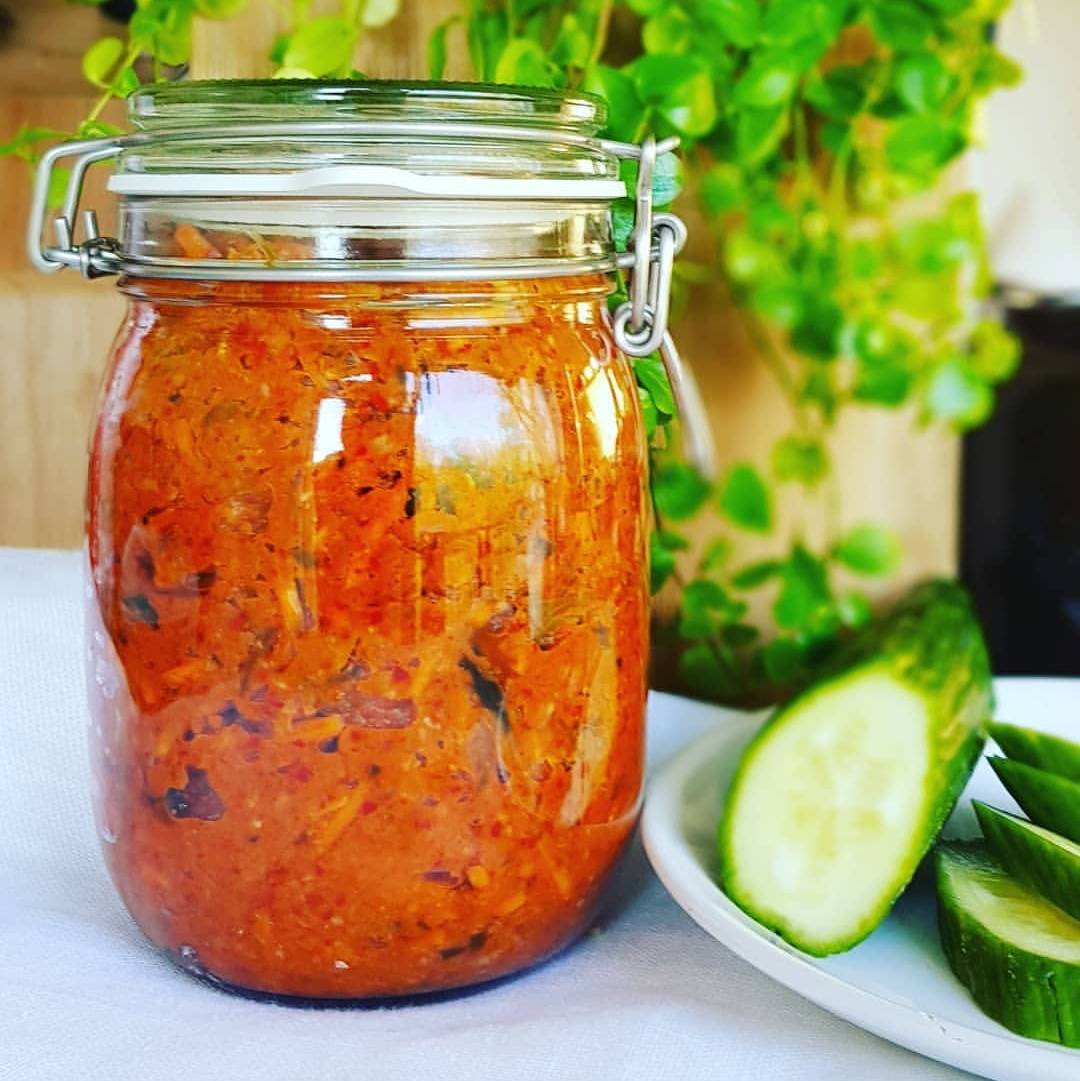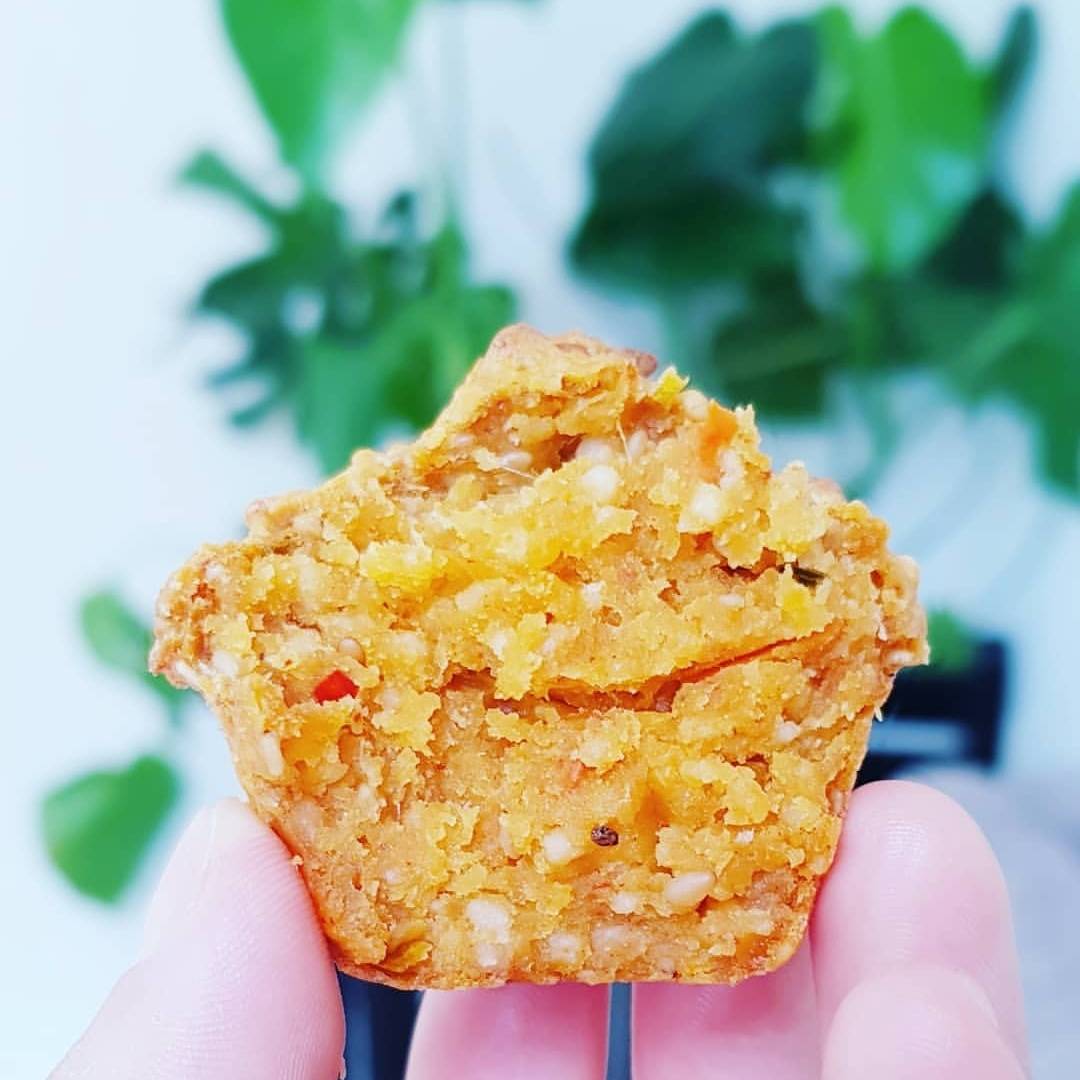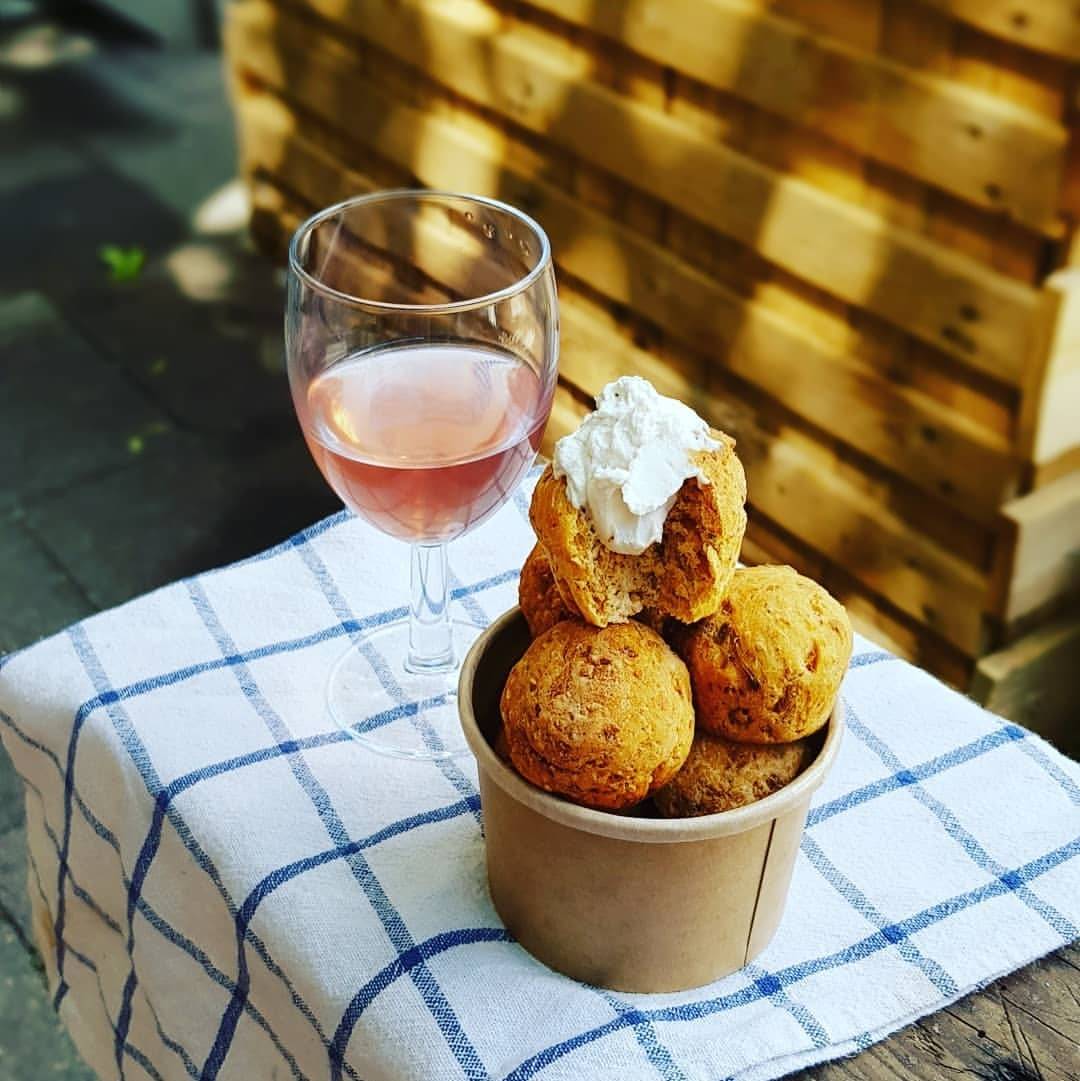 Healthy, plant-based, powerfully nutritious scones that are great with vegan cheese and rosé wine. Recipe for 10 mini scones. Done in 45 minutes.
1 cup couscous, slightly undercooked
1/3 cup sesame seeds
1 cup coconut milk from a can

1 cup Kimchi, minced

1 tbsp sesame oil

3 cups flour

1. Set the oven to 220 °C.
2. In a mixing bowl mix Kimchi and sesame oil first.
3. Add couscous, so that sesame oil can coat Kimchi and couscous well.
4. Add sesame seeds, so that Kimchi brine and sesame oil coat the seeds.
5. Add the first cup of flour, mix it all up together.
6. Once the flour is well mixed, add the coconut milk.
7. From now on, add the flour bit by bit until the scone mix has a thick consistency and is still sticky on your hand.Put some vegetable oil on your hands and start shaping scones with your hand.
8. Place them into a muffin or scone tin and bake for 20 minutes (for the mini scones) or 25-30 minutes (regular scone size).
Tips:
It took some time for me to figure out the right consistency of the mix. Try to read through other scone recipes to understand the consistency better. Baking time differs depending on the tin size you use.The best result I had with mini scones was the baking setting with the temperature at 220 °C for 15 minutes. Then I removed the scones out of the tin (after cooling them down, so that it's easier for them to be pulled out of the tin), and popped back into the oven for another 8 minutes. The result was scones that are crispy on the outside and soft on the inside!
Since this is a vegan recipe, these scones don't puff up like the normal ones with butter. You can still use vegan butter and margarine should you wish to.