#26 Eggplant Namul Ⓥ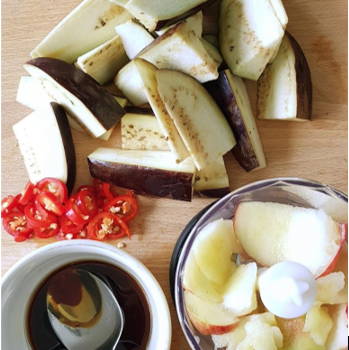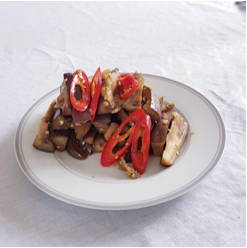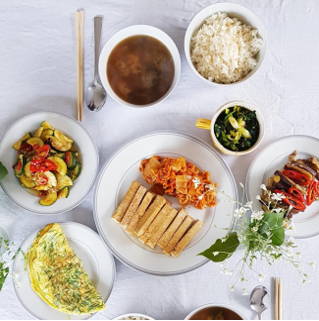 In Korea there are countless side dishes, and Kimchi just makes up for 1 of them.This time it's an eggplant side dish! It's seasonal, healthy and tastes delicious.
Done in 20 minutes.

1 eggplant sliced vertically
1 nectarine
1 chili pepper
1 garlic clove
1 tbsp soy sauce
1 tbsp sesame oil

1. Prepare the steamer. Once ready steam the eggplant for 2 minutes.
2. Blend nectarine, chili pepper, garlic, soy sauce and sesame oil together until well combined. If it's too thick, add a little bit more soy sauce.
3. Pour this mixture onto the eggplant and stir well. Be gentle, as eggplant can be soft.
Tips:
Eggplant texture resembles meat, so it's awesome in the vegan Kimchi Fajita!Note that eggplants are in season and taste best during spring and summer time.