#7 Jerusalem Artichoke, Sweet Potato & Lentils Ⓥ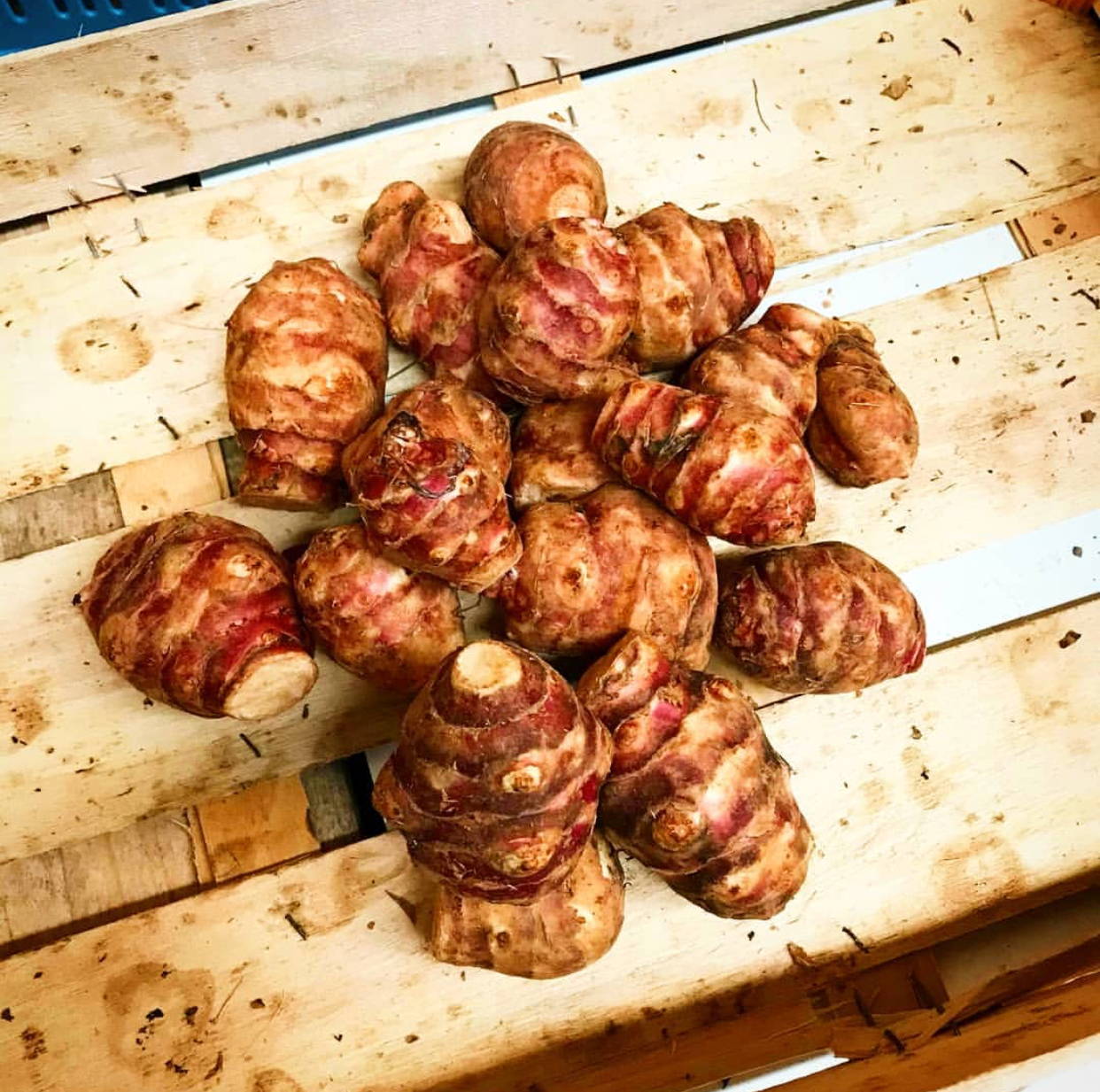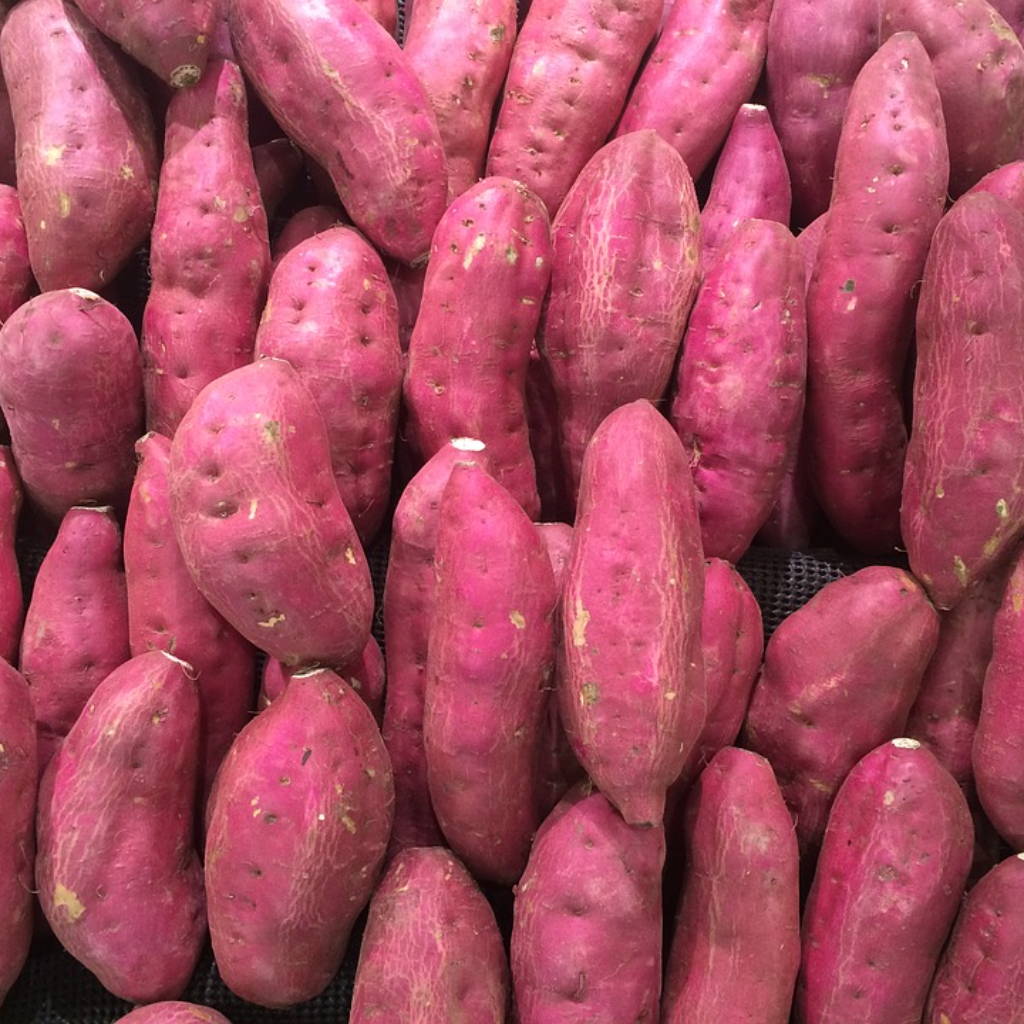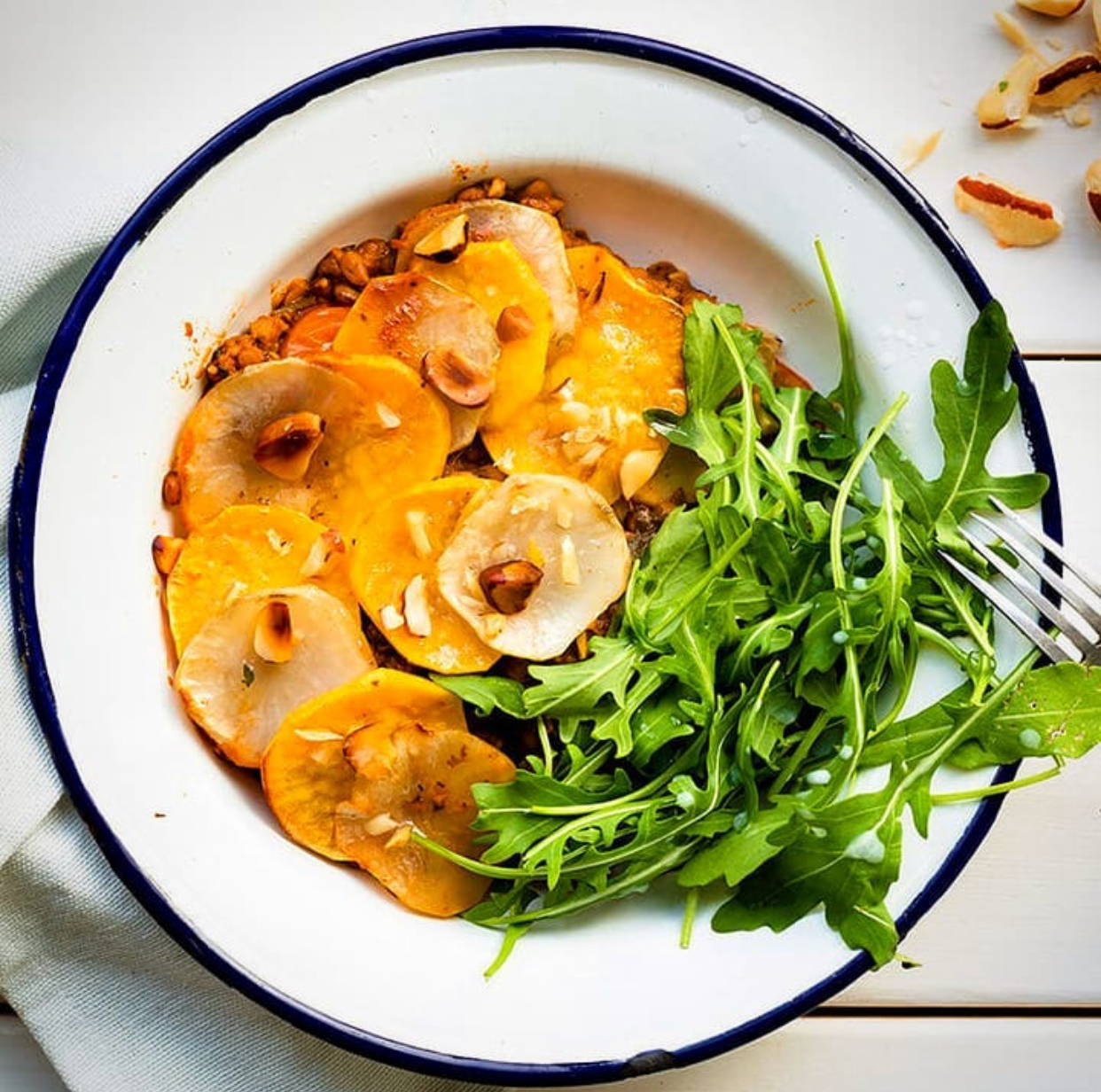 Layering nutty Jersualem artichokes & sweet potato over rich tomato lentils, topped with crunchy Brazil nuts.Done in 45 minutes.

1/2 vegetable stock cube
180 g cherry tomatoes
1 tbsp oil
200 g sweet potato
20 g Brazil nuts
240 g lentils in water (drained)
250 g Jerusalem artichokes
2 tbsp tomato puree
2 tsp dried Italian herbs
40 g rocketLarge handful of flat-leaf parsley

1. Preheat the oven to 220 °C and boil a kettle.
2. Leaving the skin on, finely slice the sweet potato. Peel and finely slice the Jerusalem artichokes. Slice the cherry tomatoes in half. Roughly chop the parsley.
3. Drain and rinse the lentils. Dissolve the half vegetable stock in a jug with 200 ml boiling water.
4. Heat a medium-sized pan with 1 tsp oil on a medium heat and add the cherry tomatoes, lentils, dried herbs, tomato puree, parsley and vegetable stock. Season with black pepper and simmer for 5 minutes.
5. Meanwhile, roughly chop the Brazil nuts.
6. Transfer the lentils into an oven-proof dish and layer the sweet potato and Jerusalem artichoke slices over the top, so they are slightly overlapping. Drizzle over 1 tsp oil and place in the oven for 15 minutes until turning golden.
7. Serve the lentil and Jerusalem artichoke pie on two warm plates alongside the rocket. Sprinkle with the Brazil nuts and drizzle the rocket with 1 tsp olive oil. Enjoy!

Liquid error: product form must be given a product