#5 Jerusalem Artichokes with Beluga Lentils, Kale & Harissa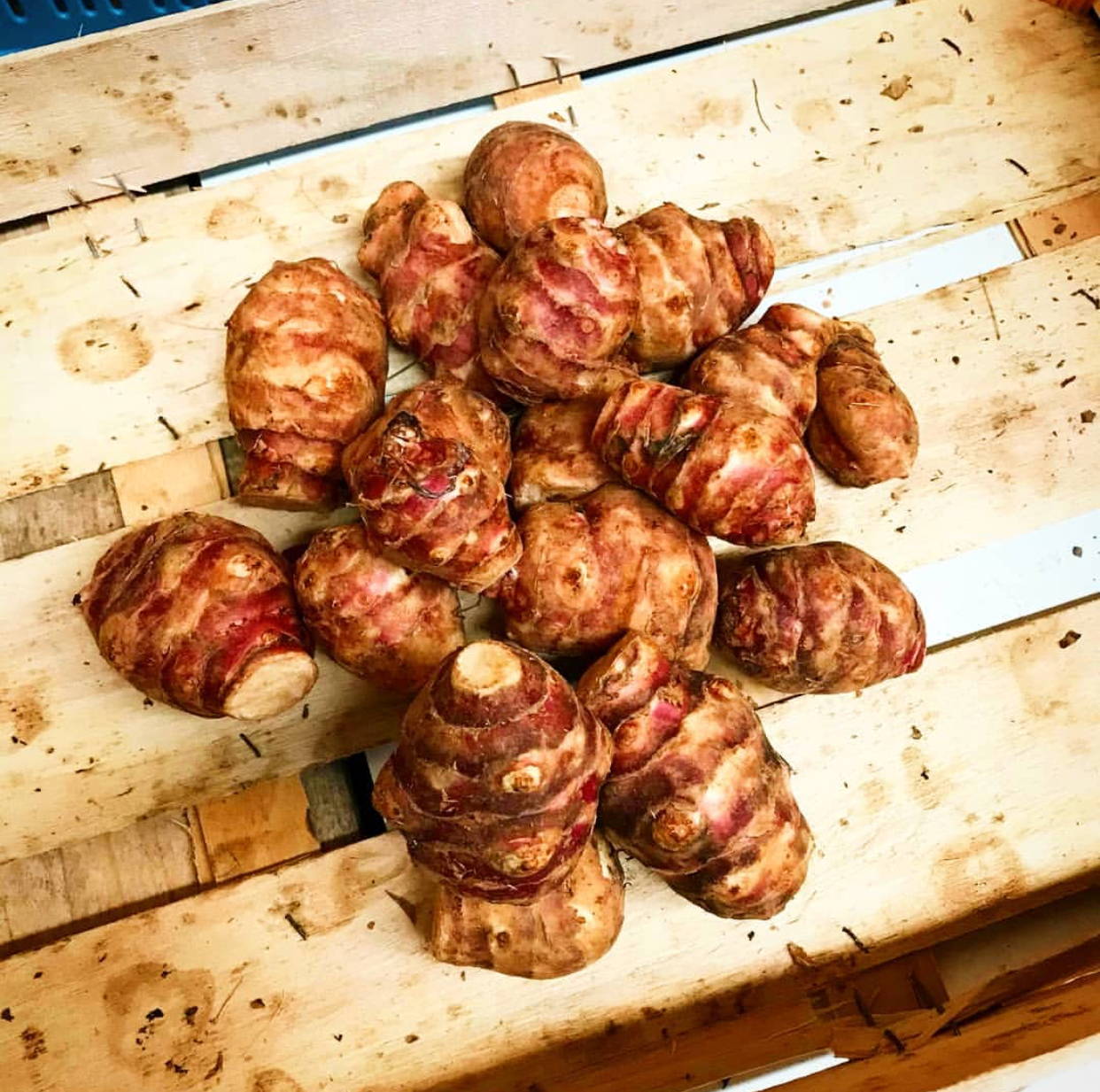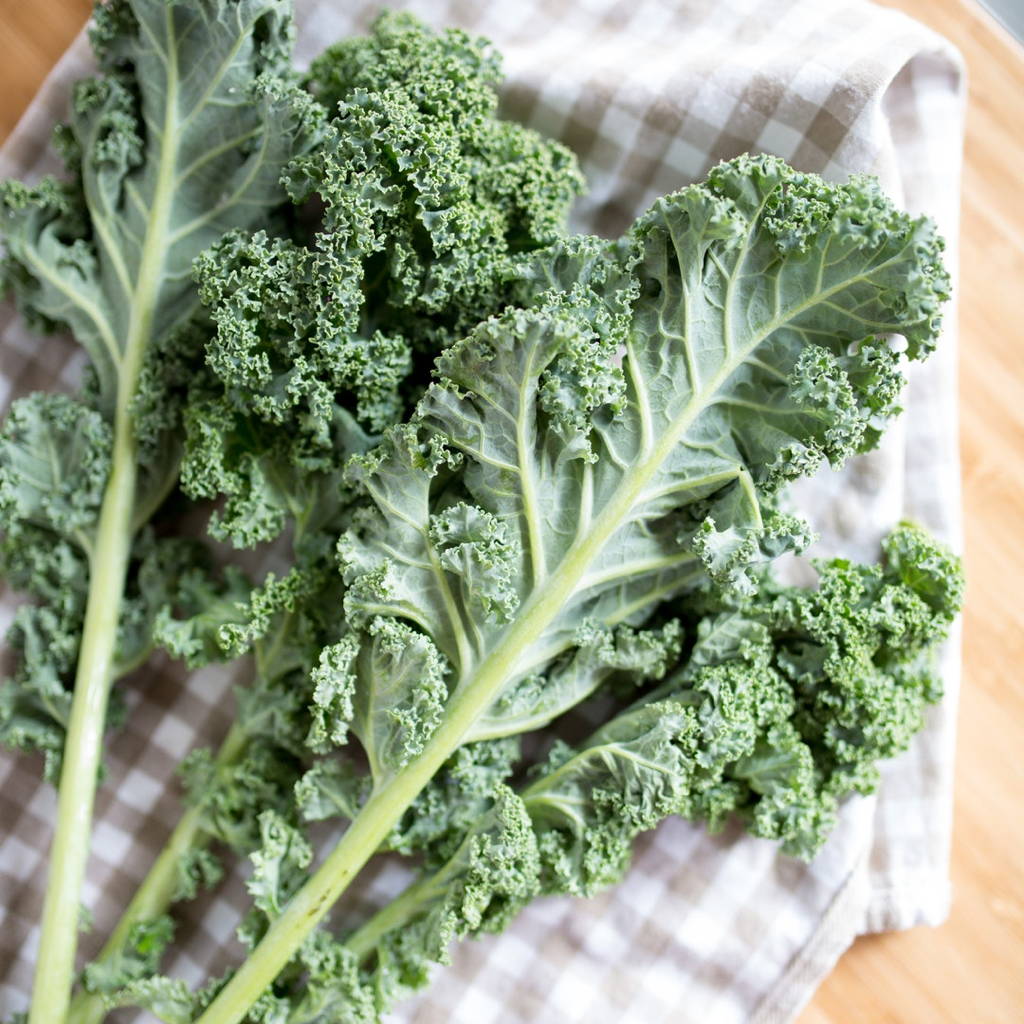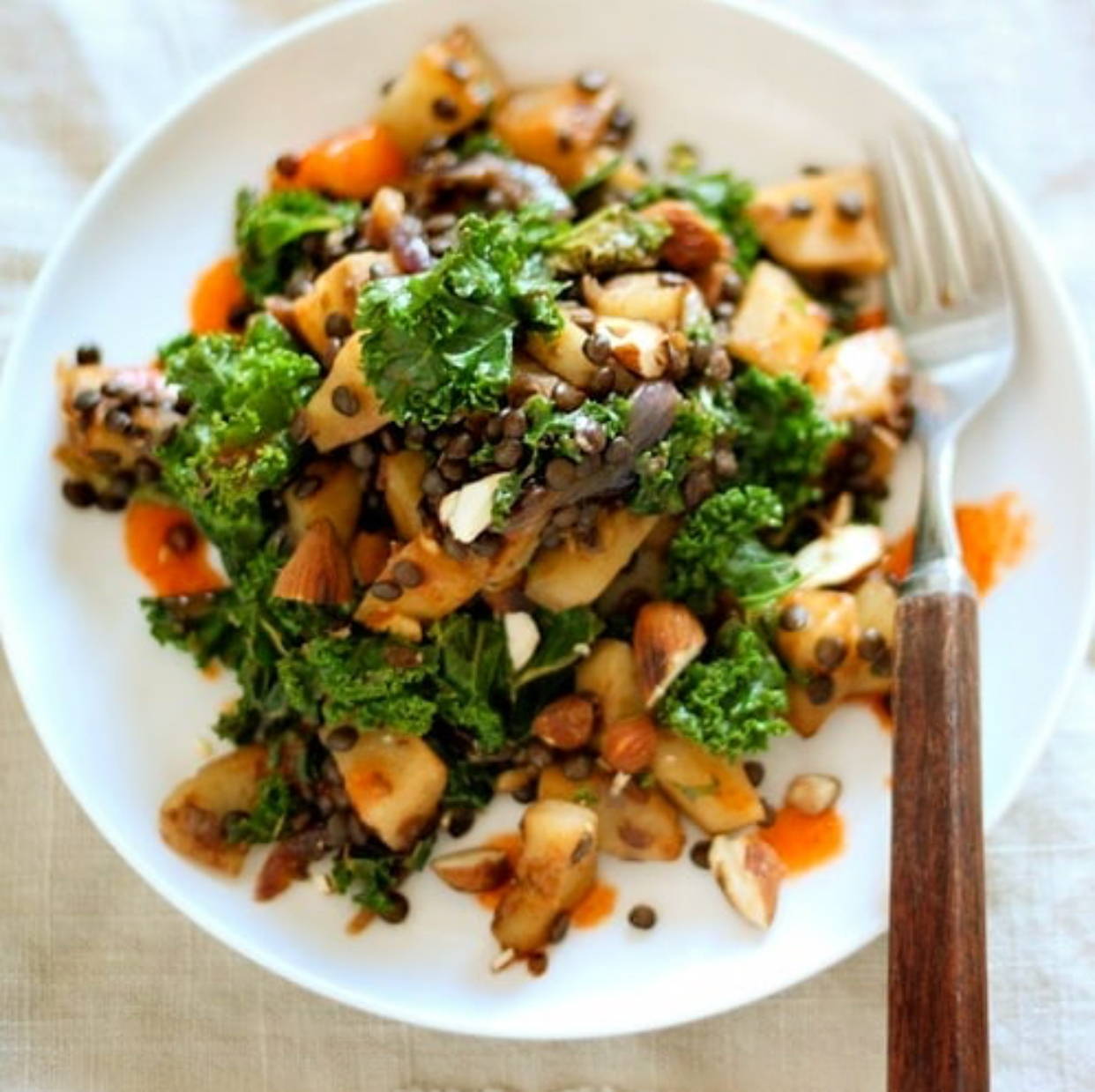 The colors of the dish are so naturally beautiful, punctuated by the vibrant red of the dressing. It's definitely a visual feast. Done in 45 minutes.
¾ cup beluga lentils, soaked if possible 
6 cups Jerusalem artichokes 
4 cups packed shredded kale 
1 large red onion 
3 cloves garlicsea saltknob of coconut oil or ghee 
1/3 cup almonds, roasted 
Dressing: 
2 Tbsp. olive oil 
1 tsp. honey 
1 Tbsp. harissa paste (depending on your taste – this may be too spicy!) 
1 clove garlica couple pinches sea salt 
2 Tbsp. Lemon juice
1. Drain and rinse lentils well. Place in a pot, cover with water and bring to a boil. Reduce to simmer and cook until tender (approx. 20-25 minutes). Drain and rinse. 
2. While the lentils are cooking, prepare all vegetables. Scrub the Jerusalem artichokes. If their skins are rather thin, you don't need to peel them, otherwise do so. Cut into cubes. Wash kale, cut into small pieces. Chop onions, mince garlic. 
3. In a large dry skillet, toast almonds until fragrant and slightly browned. Remove form heat. 
4. In the same skillet, heat coconut oil or ghee, add onions and sea salt. Cook on medium heat until softened, 5 minutes. Add garlic, cook for a couple minutes. Add Jerusalem artichokes, toss to coat with oil and leave for at least 5 minutes on medium heat – do not stir! After 5 minutes, check the bottom to see if browned. If so, stir to flip them all and let cook another 5 minutes. Repeat once more (they should not be on the heat much longer than 15 minutes). 
5. Finally, add kale and toss until bright green and tender, 3 – 4 minutes. 
6. While the dish is cooking, make the dressing. Put all ingredients in a jar, shake until blended (add harissa one teaspoon at a time until it is to your preferred spiciness). Season to taste. 
7. In a large bowl, toss the lentil with half of the dressing. Add vegetable mix, pour most of the dressing over and lightly toss. Put on a serving dish, and drizzle the last remaining dressing over top. Enjoy!