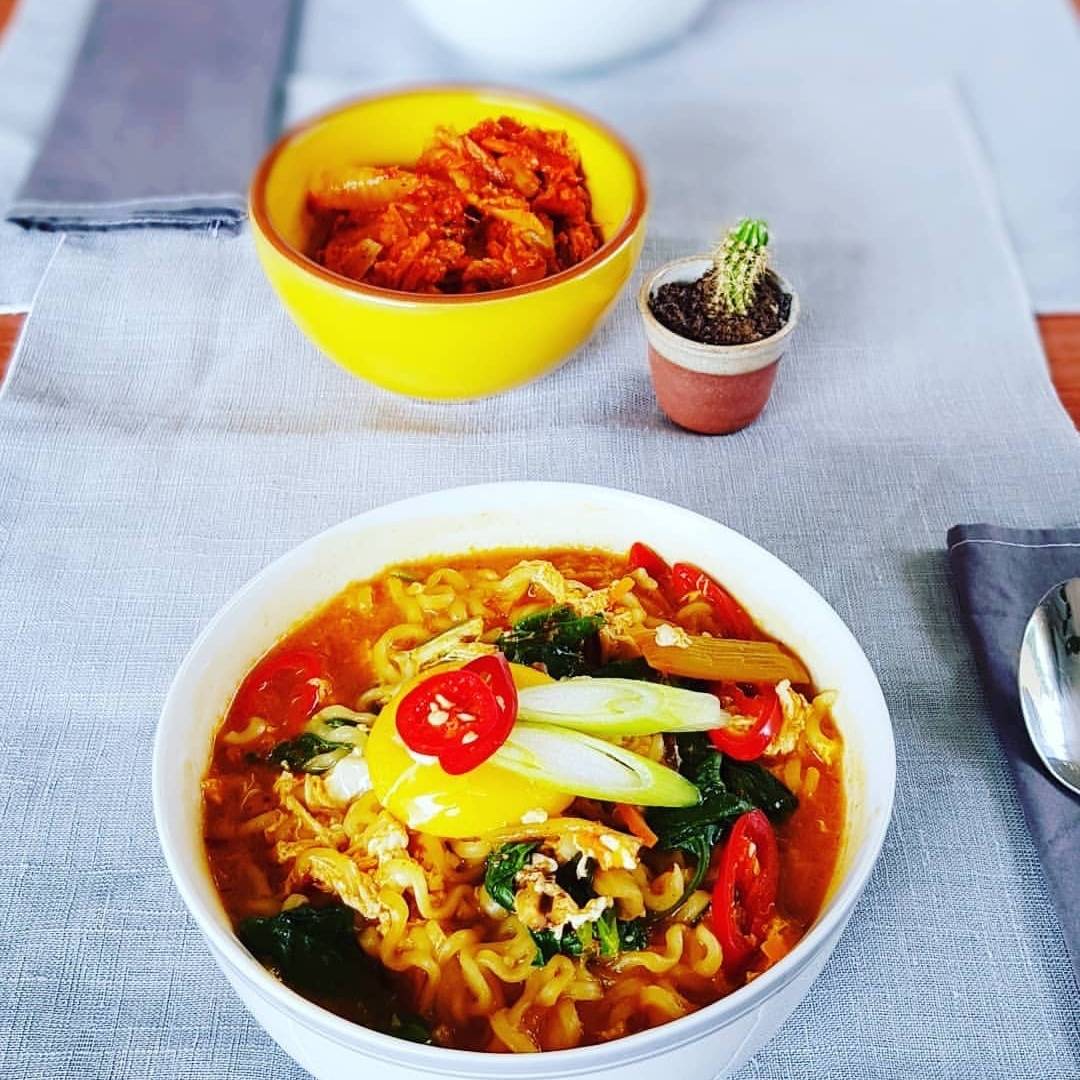 Among countless instant Ramen packet products out there, this Ramen is made in the cleanest and healthiest way. Done in 20 minutes.
1 handful spinach 
1 chili pepper 
1 spring onion to garnish
1 Ramen packet 
Water (as per Ramen packet instructions)
1 tbsp Kimchi + more on the side 
1 egg 


1. Follow the Ramen packet instructions. Add Kimchi with the noodle. 
2. Half way in of boiling the Ramen, add chili pepper. 
3. Just before you turn off the pot, add the spinach and spring onion. Let the spinach shrink, then add the egg. 4. Stir around the egg whites, but keep the yolk undisturbed. 
5. Serve in a bowl with additional Kimchi on the side (of course!). Enjoy! 
Tip:
You can always add more vegetables to diversify. Best add-ons are bok choy, zucchini, cherry tomatoes with tomato paste, leeks, and cabbages.