#31 Kimchi & Couscous Pancake Ⓥ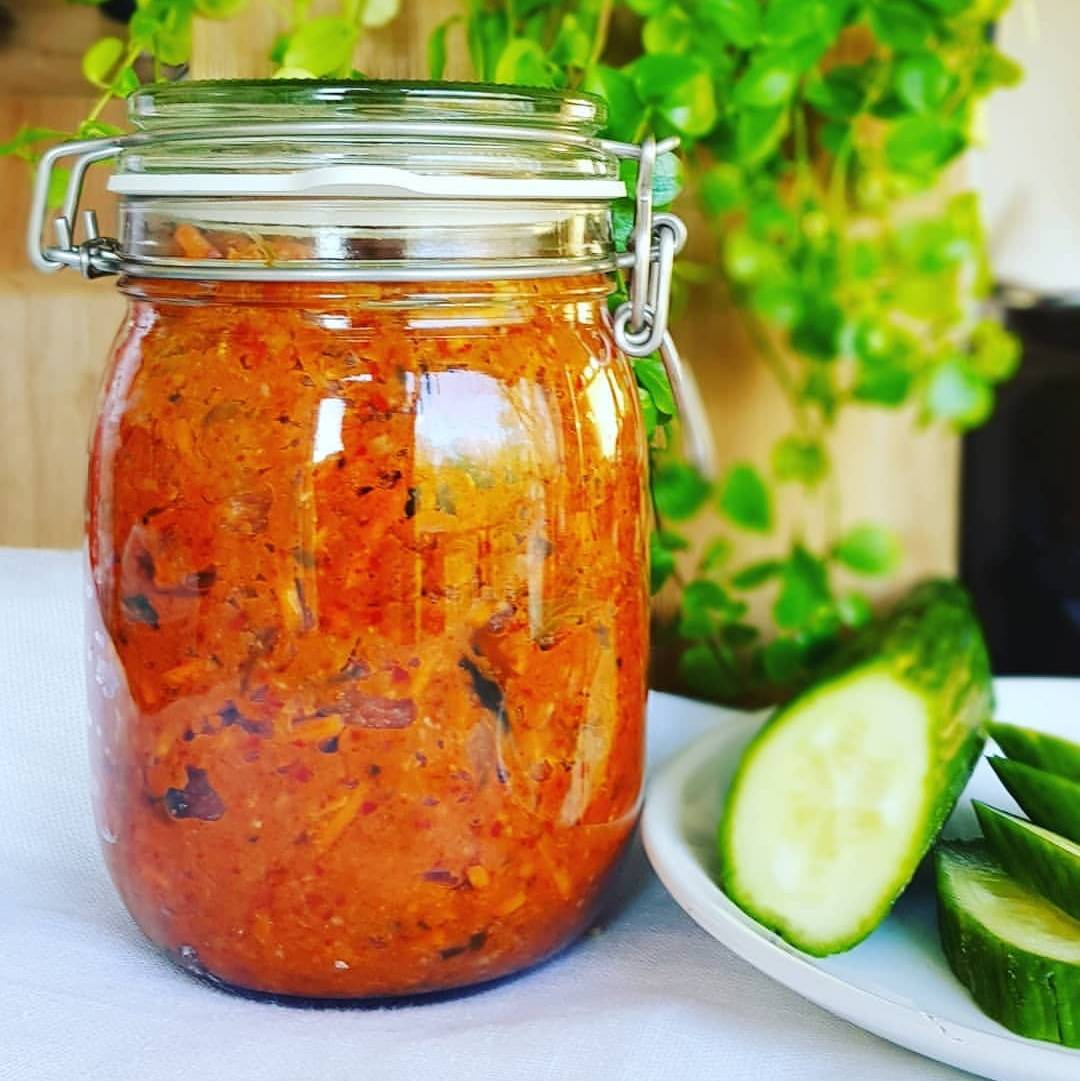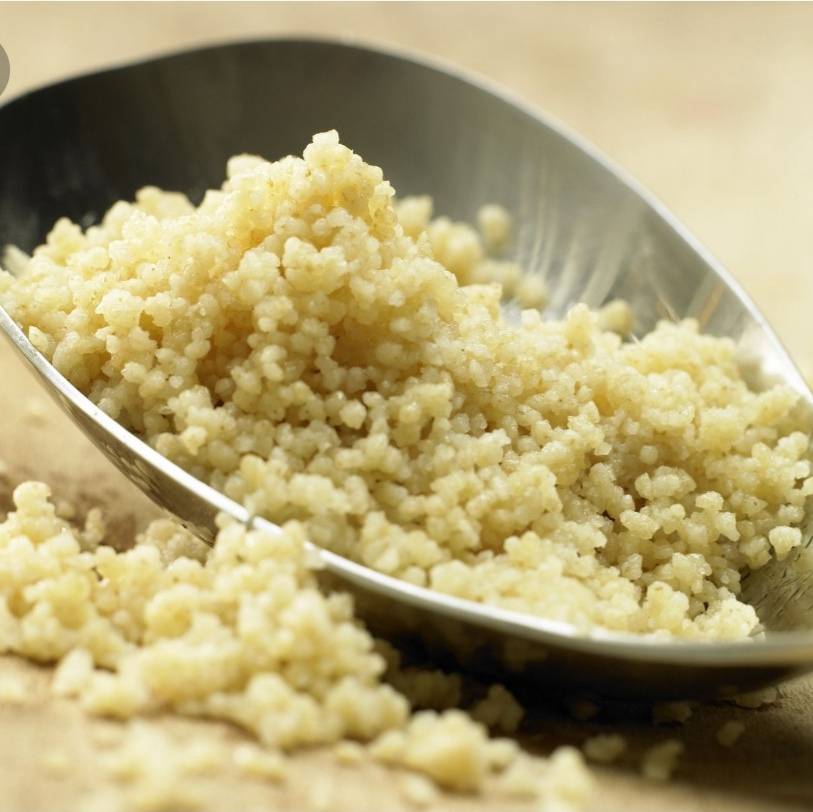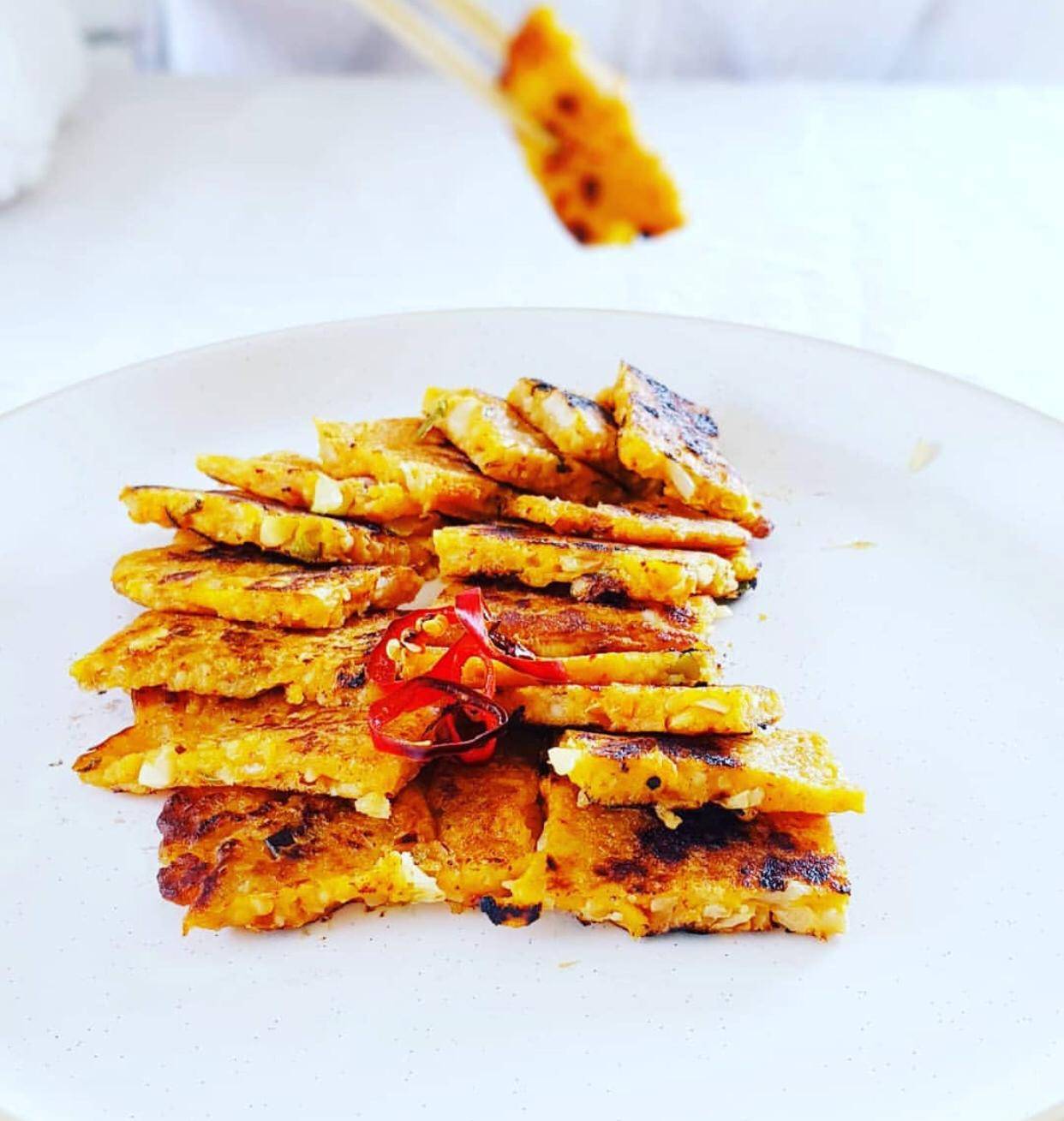 A wonderful, delicious and creative way to make Pancakes you might have never tried before.
Done in 30 minutes.

1 cup minced Kimchi

1 small cup cooked couscous

1 chili pepper sliced

3 spring onions sliced

2 tbsp soy sauce

1 cup all purpose flour

4 tbsp vegetable oil

1 cup water

1. In a big mixing bowl mix Kimchi, couscous and flour together.
2. When well mixed, add soy sauce into the batter. Give it a good stir.*
3. Add water bit by bit until the texture is not too runny and not too thick.
4. Add chili pepper and spring onions into the batter.
5. Heat up the vegetable oil in a pan on a medium high heat.
6. Using a ladle or a cup, portion a pancake onto the pan.
7. Wait a few minutes. Move the pan and see if the pancake is also moving. If it's not stuck, it's ready to be flipped.
8. Fry the pancake for a couple of minutes on the other side. Remove from the pan, when ready. Enjoy!
Tips:
*You can add more Kimchi at this point for a deeper flavor.

Liquid error: product form must be given a product