#3 Asian Style Risotto Ⓥ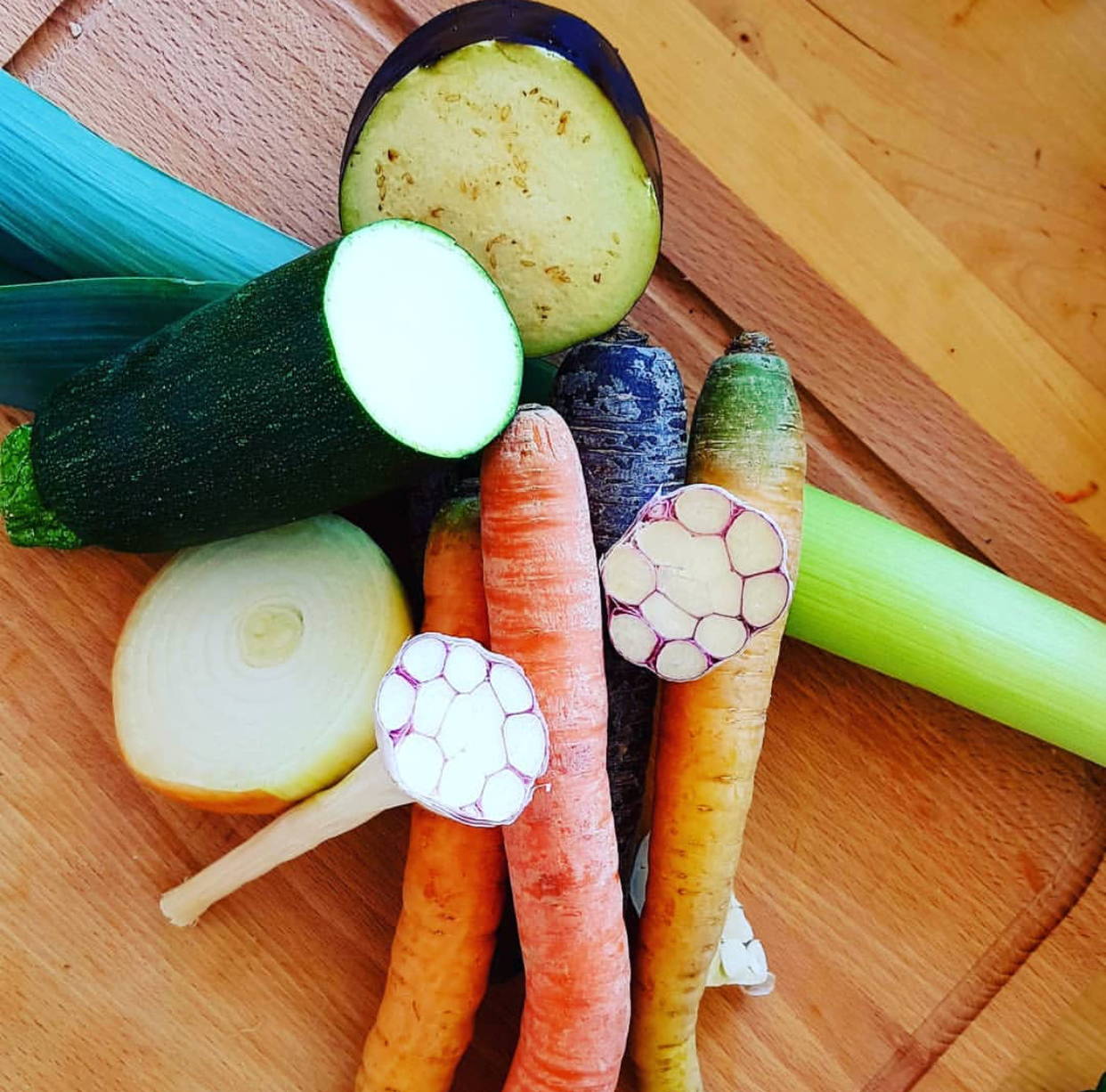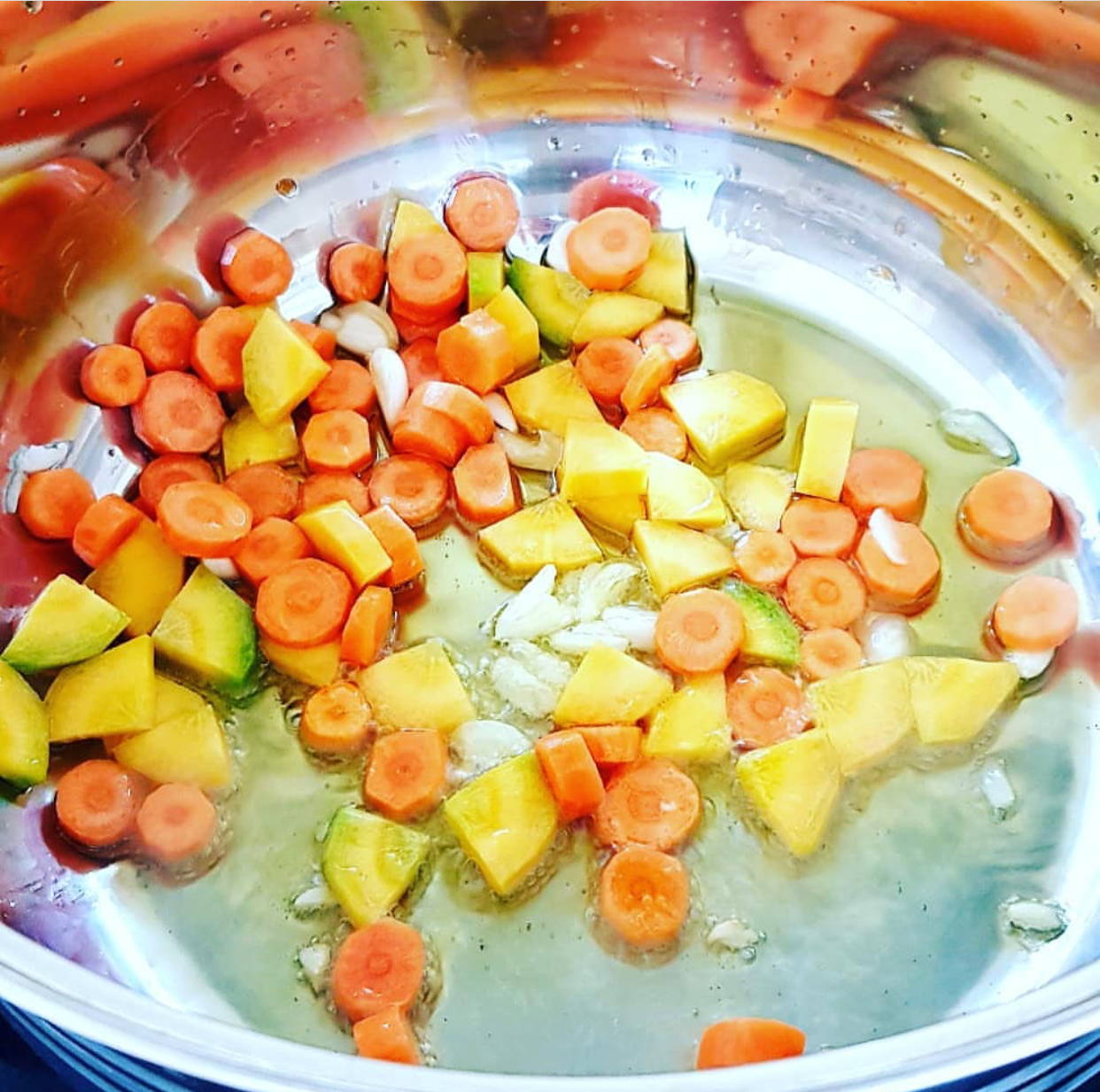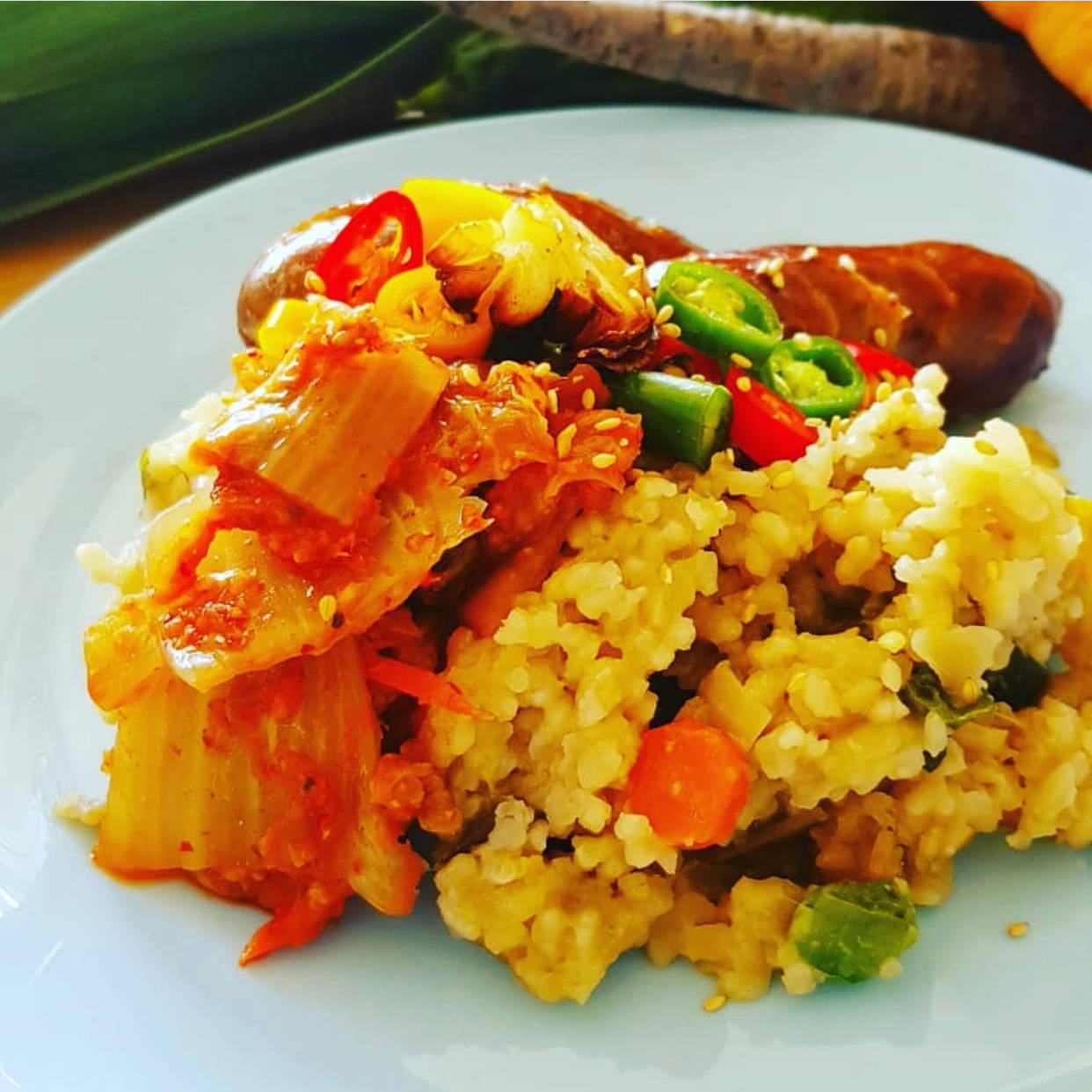 With this asian-style recipe we look at the world of risotto, and create a new variety, with a vegetable base.
Done in 45 minutes.

2 cups risotto rice or short grain rice
1 aubergine diced
1 zucchini (courgette) diced
1 carrot diced
1 leek sliced
1 yellow or white onion roughly chopped
4 garlic cloves chopped or minced
1 cup soy sauce (best if naturally fermented)
2 cups of vegetable stock (or a vegetable bullion cube and 2 cups of water)
4 tablespoons of olive oil
1 tablespoon of sesame oil
1. Find a thick-bottomed saucepan and preheat with 4 tablespoons of olive oil on a medium high heat.
2. Once the pan is hot, throw in garlic and onion. Stir for 3 min until they are gently cooked on the outside.
3. Add the risotto rice and stir till it absorbs the oil.
4. Once the rice is ready, toss in zucchini, aubergine, carrot and leek, keep stirring until softer.
5. Add 1 cup of vegetable stock + 1/2 cup soy sauce.
6. Stir until the rice and vegetables absorb the broth. When it gets thick, add another ½ cup of soy sauce and 1 cup of vegetable stock or water.
7. Continue the process until rice is cooked. It usually takes about 25 min to 30 min.
8. Turn off the stove. Add 1 tablespoon sesame oil and stir it. Cover it with a lid or a plate. Let it sit for 10 min.Perfect to batch cook to last a week. Share it with your significant other or a flatmate.
9. Add Kimchi for Garnish.

Liquid error: product form must be given a product