#15 Chicken & Kimchi Fajitas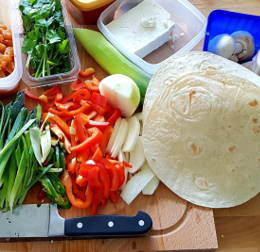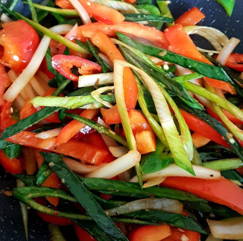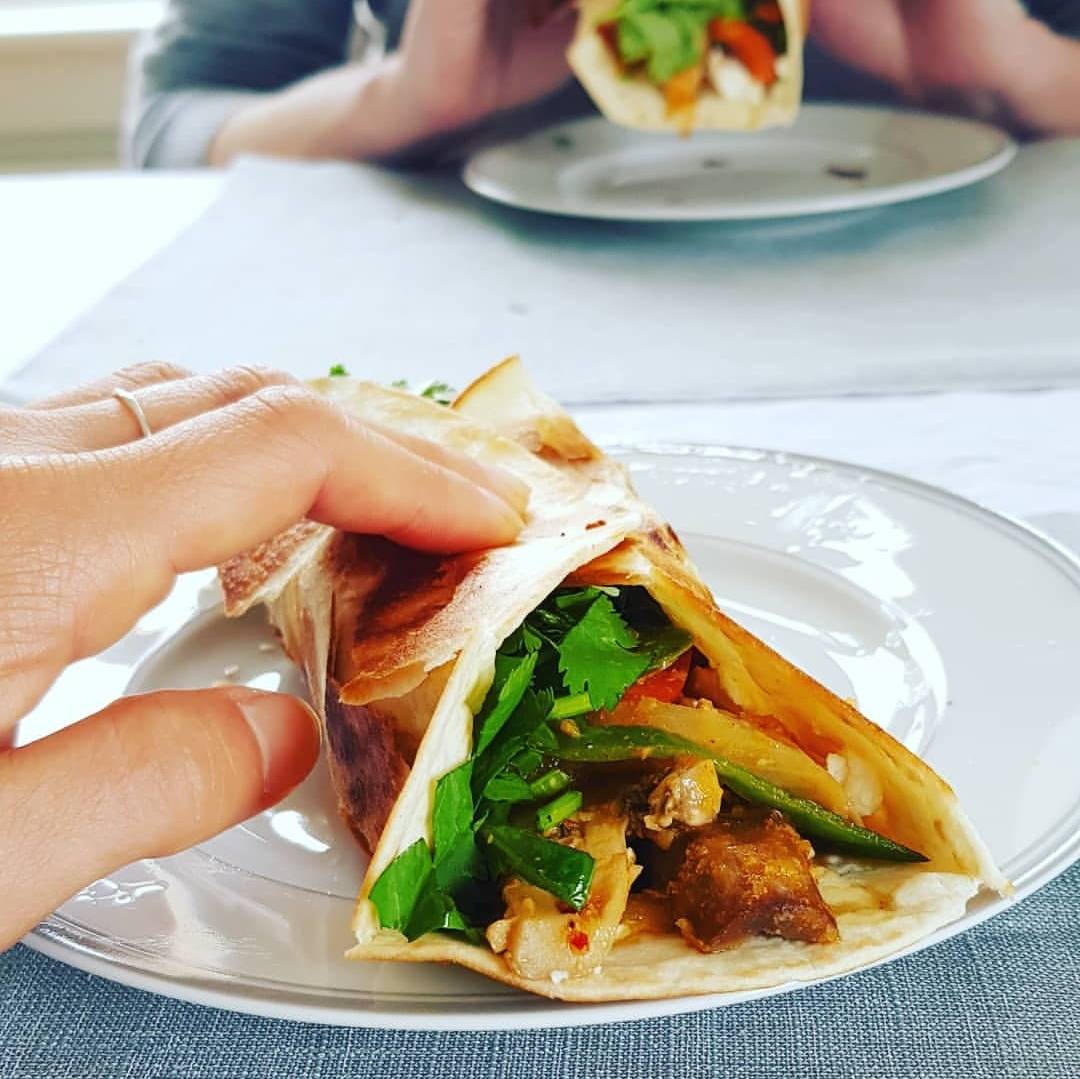 A delicious Fajita recipe that needs minimal ingredients - no dressing or no extra cheese.
 Done in 30 minutes.
1 large chicken breast sliced into strips
1 bell pepper sliced 
1 cilantro bundle 
2 cloves garlic minced 
1 chili pepper sliced 
1/4 onion minced 
½ onion sliced 
5 champignons sliced 
2 large outer leek layers sliced 
Feta cheese to sprinkle* 
Kimchi to taste** 
Red pepper paste 
Salt and pepper to taste 
1 tsp ground cumin 
1 tsp ground coriander 
1 tbsp vegetable oil 
2 tortillas 
1. Place chicken strips into a bowl and add minced garlic, minced onion, salt and pepper, red pepper paste, cumin and coriander. 
2. Massage the chicken to distribute the marinade. Let it sit in the fridge for 1 hour. 
3. Heat up the vegetable oil in a pan on a medium high, place in the chicken and gently pan fry it for around 5 minutes. 
4. Add onion, bell pepper, chili pepper and leeks and pan fry for another 5 minutes, until the chicken is ready. 
5. Put the mushrooms in, turn down the heat and set aside. 
6. Heat up the tortillas in another pan on a medium high heat. 
7. Place Kimchi in the tortilla, add chicken and vegetables, fresh cilantro and sprinkle some feta cheese on. Wrap it up and flip. Enjoy! 
Tips:
*You can use other cheese as well, it's just that we find feta to make the best combo ever with our Kimchi and the chicken. It's a match made in heaven! 
**Kimchi provides a lot of flavor, so you won't need other condiments or a lot of spices.