#11 Kimchi Taco Ⓥ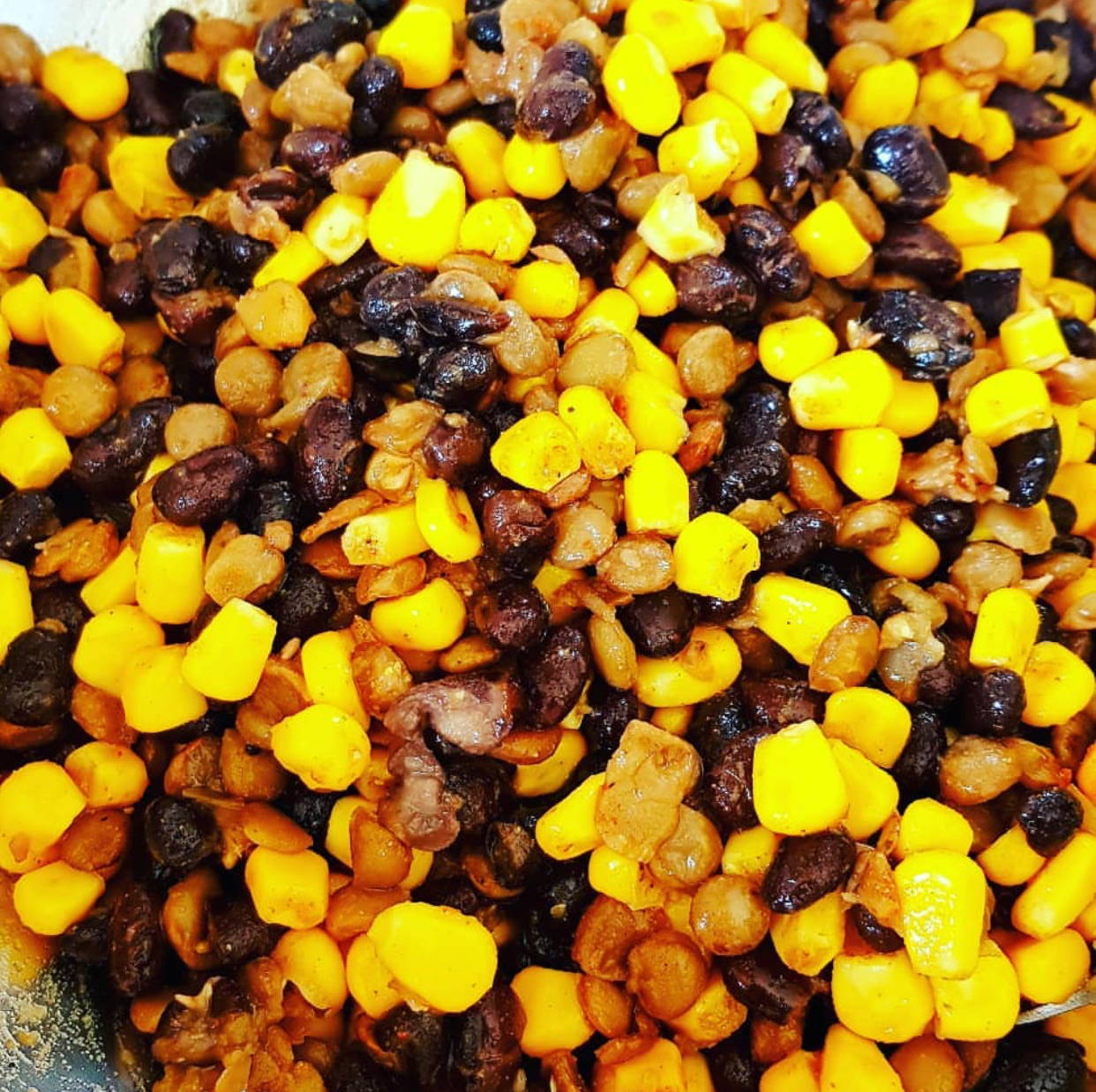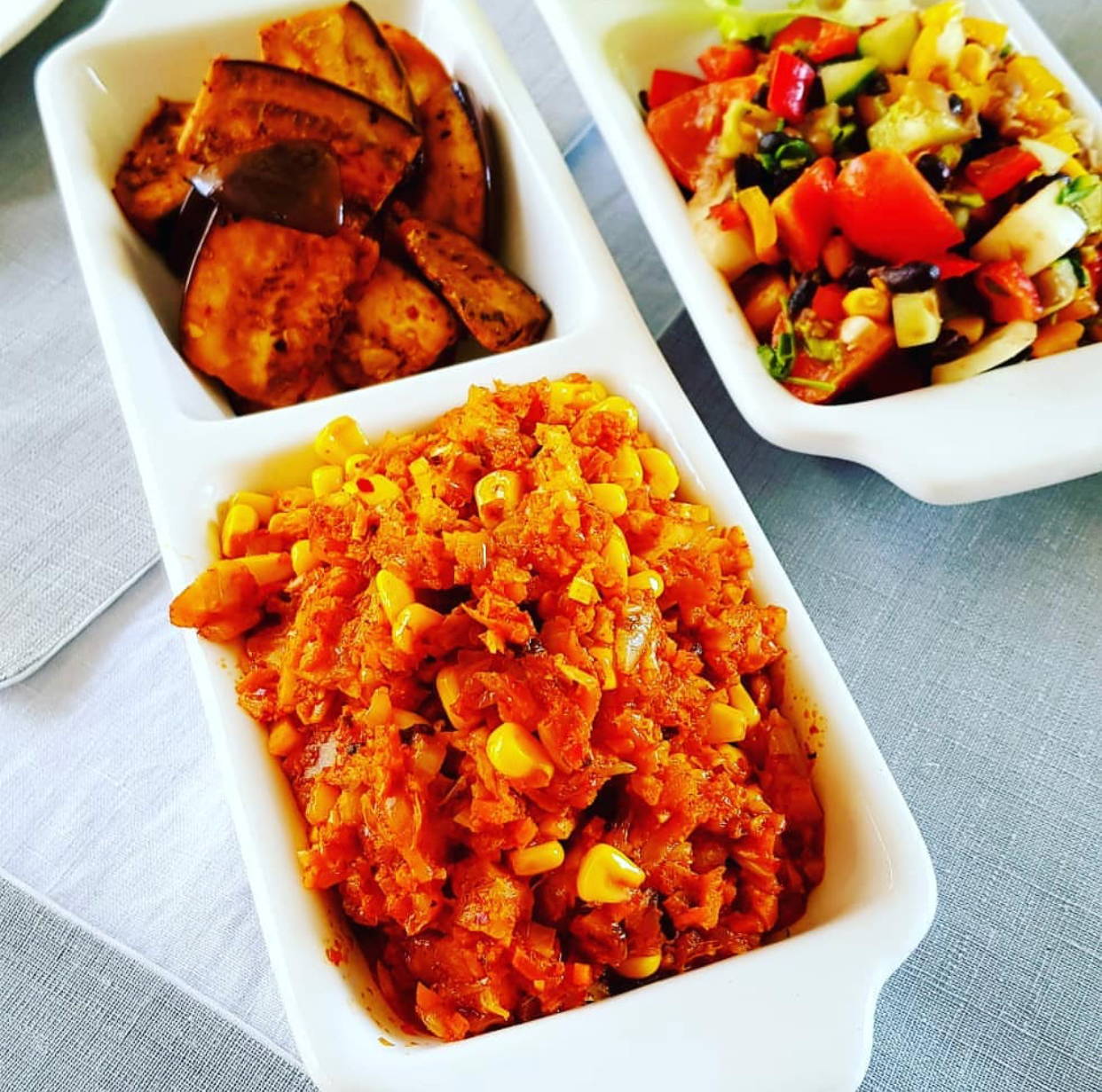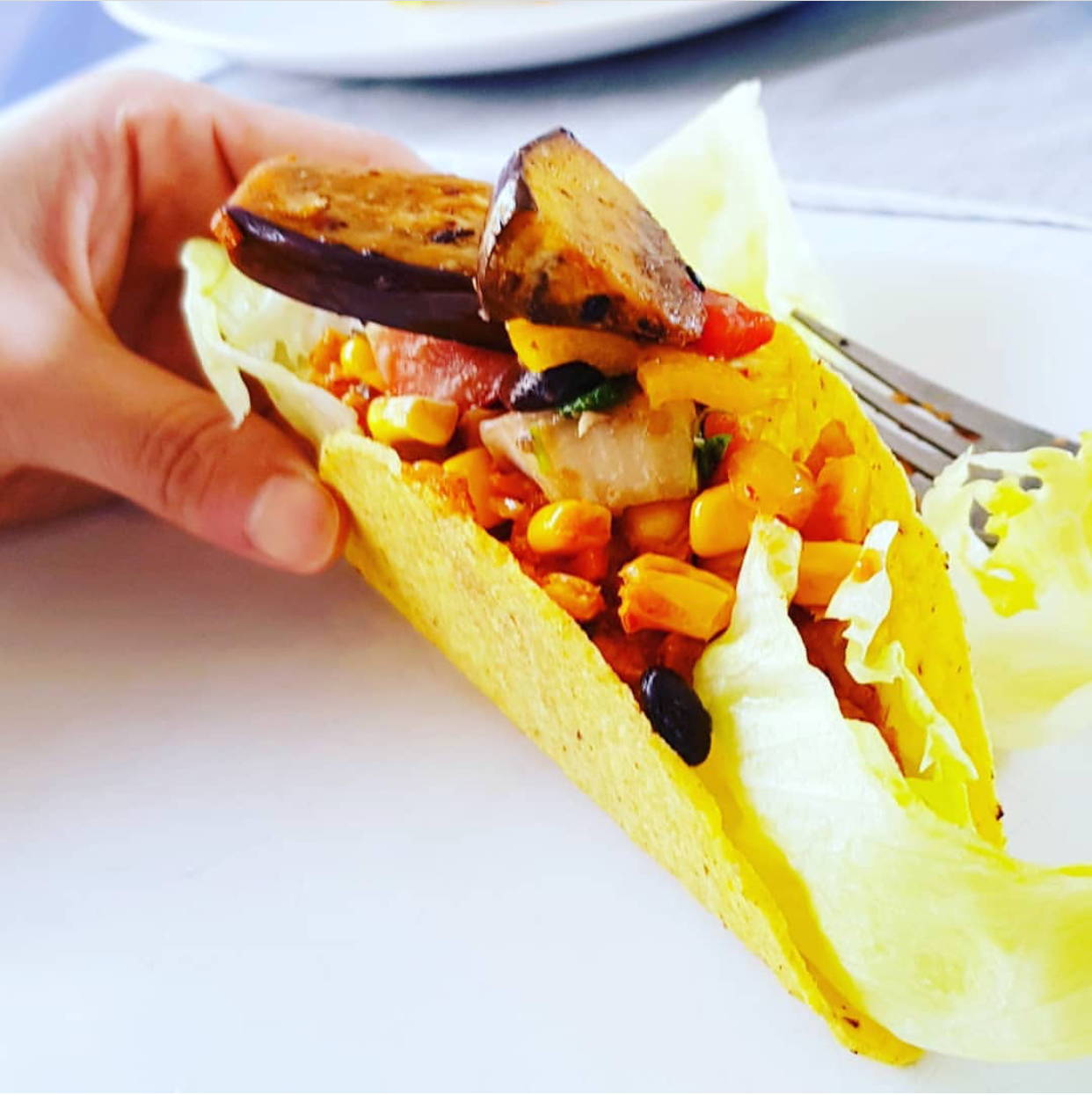 A delicious Taco Recipe. Focused on a delicious variety of vegetables and Kimchi as Filling.
Done in 45 minutes.

5 tablespoons of chopped Kimchi (tip: try to use the root part for better texture)
12 Taco shells (Hard shells or soft shells, go with your preference)
1 can of black beans (or 1 cup cooked)
1 can of corn
1 can of lentils (or 1 cup cooked)
½ cucumber diced to bean size pieces (tip: leave stripes of skin on to prevent dehydration)
¼ Iceberg lettuce
1 avocado sliced
3 garlic cloves minced
1 onion diced (same as cucumber)
12 cherry tomatoes diced
2 paprikas diced (same as cucumber)
½ eggplant sliced lengthwise
Fresh coriander (cilantro) to taste


Spices:
¼ tsp coriander powder
¼ tsp black pepper
¼ tsp cayenne pepper
¼ tsp paprika powder
¼ tsp cumin
1 ½ tbsp sesame oil
1 tbsp of any vegetable oil
Half cut lime
1 avocado sliced
Optional:Cheese of your choice

Base:
1. If you're using canned beans, lentils and corn, rinse them out in running water through a strainer and let it drain out water.
2. Put beans, corn and lentils in a large bowl and add all the spices (coriander powder, cayenne, black pepper, paprika and cumin). * Tip: start with smaller quantities and adjust along the way.
3. Squeeze some lime juice from a half cut lime into a bowl (and save the lime for later to sprinkle onto the tacos). Give it a good stir.
4. Add diced vegetables: tomatoes, onions, paprika, cucumber) to the mix.
Kimchi salsa:
1. Heat up 1 tbsp of vegetable oil in a pan on a medium high heat and once hot, pan fry Kimchi with 1 tbsp of corn and 1 tsp of minced garlic for 3-5 minutes.
2. Turn off the stove and add 1 tbsp sesame oil.
3. Give it a good stir and set aside into a separate bowl.
Add-ons:
1. Bring the same pan to medium high heat and toss in the eggplant. Turn down the heat once soft and add ½ tbsp sesame oil.
2. Set aside into a separate bowl.
3. Cut the lettuce, wash and let it dry.
4. Prepare the avocado. Serve in separate bowls.